Unidentified man found hanging from tree in Nairobi CBD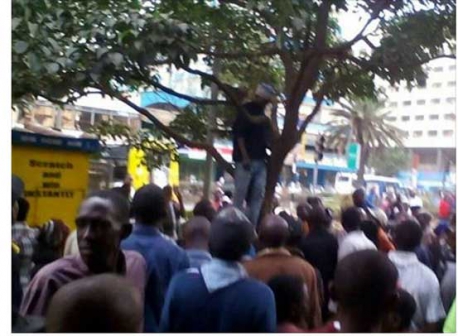 Unidentified man allegedly committed suicide by hanging himself from a tree on August 12th. His death is currently trending on Social Media.
The man was discovered in a tree at about 7:30 a.m. in the morning along Moi Avenue Street next to K.T.D.A family bank in the Central Business District.
According to multiple Facebook sources, no suicide note was found and it is suspected he took his own life over the night.
Efforts are on to identify him.