Jamia Mosque holds Friday prayers earlier than usual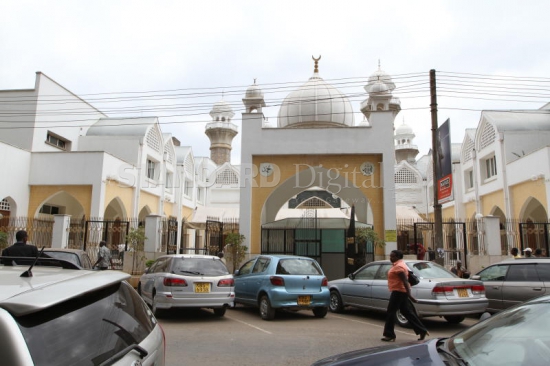 Nairobi, Kenya: Muslims in Nairobi's largest mosque in the city center will conduct Friday prayers earlier than usual in anticipation of closure of major roads ahead of President Barack Obama's visit.
Jamia Mosque Deputy Imam Sheikh Juma Amir told faithful in the mosque Thursday that the prayers will be conducted at 1pm instead of the usual 1:30pm to enable the worshipers avoid the anticipated disruptions in traffic movements in the city.
Sheikh Juma also announced that the main sermon that usually precedes the Friday prayers in the mosque will also start earlier.
"We have made the decision to have the prayers and sermon earlier than usual to save people the inconveniences that may result from the closure of the major roads. We hope people will pray and disperse in good time before the roads are closed," he said.
On Fridays, at least 10,000 people attend prayers in the mosque including men and women, with worshipers coming from various parts of the city and nearby towns.
The mosque, located at the city center, is among the largest in the country. The anticipated disruptions may also cause some regular worshipers to pray in other places outside the city.
Another main mosque within the city is located on Landhies Road but it is not yet clear if the management of the institution has taken any measures to save worshipers from possible inconveniences from the road closures.
Police have announced the major roads in the city including Mombasa Road, Waiyaki way and Uhuru Highway among others will be closed to traffic from Friday 2pm.