Two Kenyans take top honours after photo competition winners announced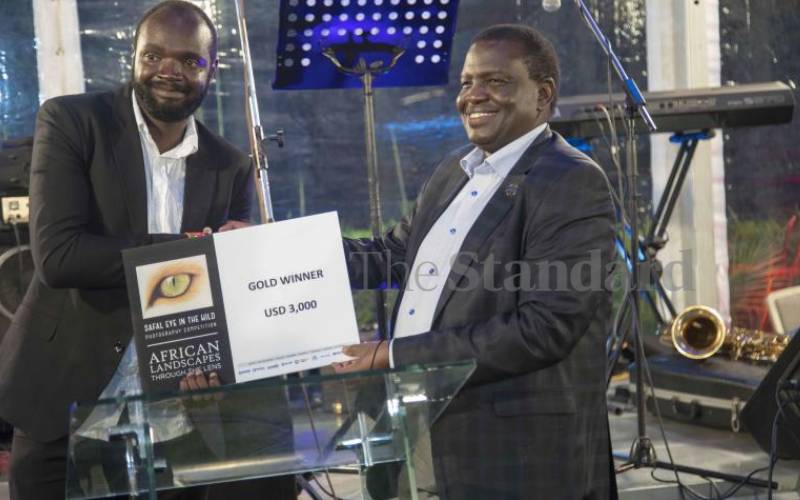 Kenya's Anthony Onyango is the winner of the Safal Eye in the Wild Photography Competition 2021.
Onyango will take home a cash prize of $3,000 (Sh338,000).
Sushil Chauhan also from Kenya came in second and received the Silver Award that comes with $2,000 (Sh225,000). The third winner was Osse Sinnare from Tanzania, who received a Bronze Award and $1,000 (Sh112,000).
The Public/People's Choice Award was won by Johnson Makau (Kenyan) and the Staff winner was Suud Abry.
In September, Safal Group launched the 2021 competition under the theme, 'African Landscapes through the Lens'.
The aim was to celebrate Africa's diversity and beauty and to trigger conversations on sustainable conservation. A total of 1,091 entries were submitted from nine African countries, Italy, US and the UK.
"This was a unique and highly contested competition that attracted participants from across Africa, who took the opportunity to use photography to highlight the strategic significance the environment plays in our lives," said Safal Group CEO, Anders Lindgren.
Kenya submitted the highest number of entries (804) followed by Tanzania (84), Ethiopia (67) and Uganda 53.
"I encourage participants to use their cameras to take photos and preserve for future generations to see how the Earth looked centuries ago. These would confirm to them that we worked hard to conserve the environment. I recommend community-based conservation initiatives that not only preserve the environment and natural forests, but also provide communities with income-generating activities," said Dr Juliua Kipng'etich, regional CEO of Jubilee Holdings Limited speaking at the event.