No longer a laughing matter for Jemutai, Professor Hamo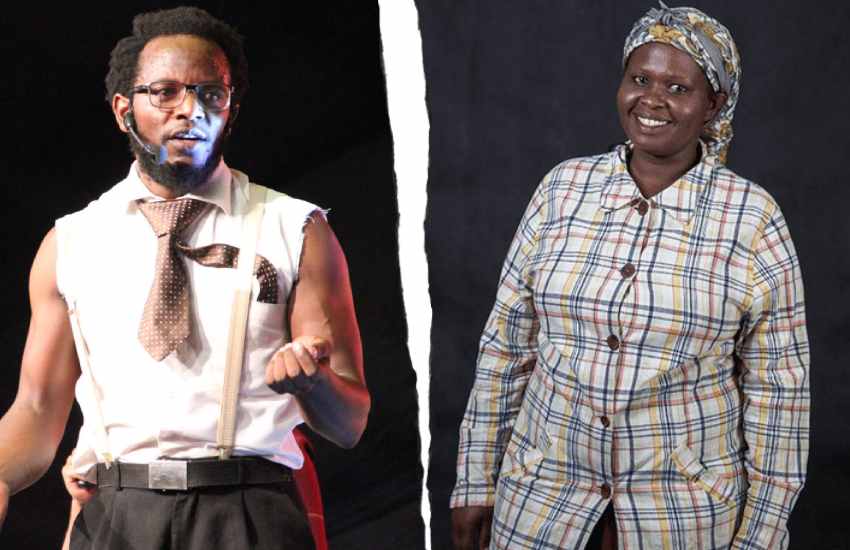 Two Kenyan comedians have for the last two days served Kenyans free drama over their love, a secret affair spanning about five years.
Stella Koitie, alias Jemutai, and Herman Kago, alias Professor Hamo, have acted their much-guarded secrets in the open, serving their fans with a much-awaited show.
For years, everyone thought comedians Jemutai and Hamo – two funny Churchill Show actors – were just a pair with pure chemistry on stage.
Every time they went on Churchill Live, they electrified the stage with ingenuity, emerging the most promising comedians in the making.
However, behind the scenes, beyond the jokes, something else was brewing; the two were even closer in real life.
However, when The Standard approached the two three years ago about their rumoured relationship, each laughed it off as a joke. Jemutai refuted claims that she was in a romantic affair with her fellow comedian. Hamo, who a small bird had whispered to us could be Jemutai's baby daddy by then, agreed with her.
Amid laughter, Hamo asked our reporters where they had gathered such gossip from. He commended Jemutai as a good person, who, given a chance, he would not mind dating.
"I am not in a relationship with him, but rather in a serious affair with someone who is not in showbiz limelight. He is also not my baby daddy, but rather a fellow comedian from whom I have been learning a lot," Jemutai said, then, warning that such rumours were not good for her private life.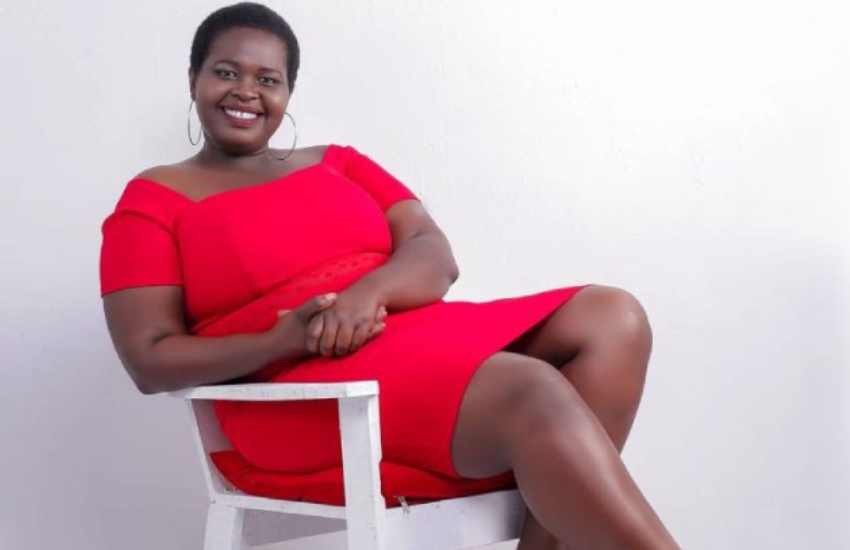 But three years on, the tides have turned. Jemutai has called Hamo out – claiming that he is the father of her two children. She claims he has neglected them and that she is in a financial crisis, seeking help.
Jemutai now claims Hamo asked her to quit Churchill Show and instead team with him to grow his brand. Through a social media post, Jemutai has exposed her fellow comedian as a 'deadbeat' dad.
Hamo has denied the claims, assertions that have escalated the comical drama to a whole new level, making the engagement the most trending showbiz story over the weekend.
"My name is Jemutai and I am a comedian and a mother of two. I am a single mother and life is becoming even harder every day. I have lots of rent arrears. I have no other choice, so I am selling my Facebook account to anyone in business. It has over 850K followers… it goes for Sh2 per follower. I want to be able to start a business and take care of my kids," Jemutai claimed in a social media post, sparking a trending social debate. That was on Friday.
And after pulling a "No comment" response on Saturday, Hamo came out blazing yesterday, defending his stand in the relationship that industry insiders say has been on since 2015.
As if to agree that indeed the two children in the picture are his, Hamo took to social media and claimed he had been providing for all his children with the necessary basic needs from the day they were born.
"I have children who live with me and others who don't live with me. I have been providing for my children from day one and there's no day they went without food or shelter or anything they need. My wife is the one who sends upkeep for the children who don't live with us. This has been the agreement between my family and the mother of the children," wrote Hamo on his Facebook page, without delving into details, as he explained that he would not want to expose his children to ridicule.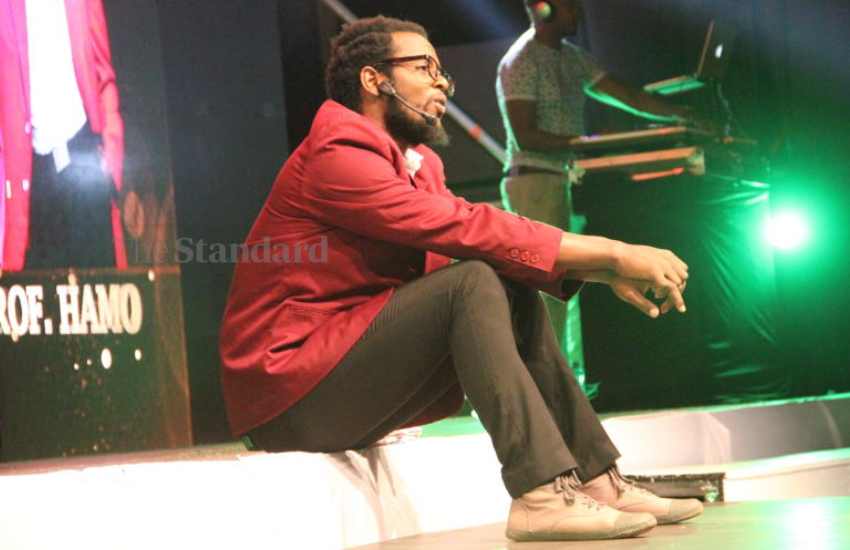 "I believe children deserve a quiet growing atmosphere and it is inhuman to expose them to ridicule from their friends in school and elsewhere by splashing their photos or their stories online. In this regard, I wish to continue protecting my children by safeguarding their privacy and not engaging in any mudslinging," Hamo said.
The comedian pulled down the post a few hours later, leaving behind screenshots that had already been copied by showbiz bloggers and entertainment media. According to industry insiders, the two have been in a relationship that dates back to 2015, a year before Jemutai's first child arrived. The second child was born in 2019.
Jemutai grew up in Elgeyo Marakwet before moving to Nairobi, where she joined the Churchill Show in 2015. She has been using her rural upbringing experience to draw out the character of a naïve girl hustling to make it in the big city. An IT graduate from the Jomo Kenyatta University of Agriculture and Technology (JKUAT), Jemutai ditched her career for acting, saying that is where her passion was.
On the other hand, Hamo, who was born in Nakuru and studied at Kisumu Polytechnic, is one of the most talented Churchill Show stars. He has featured as a brand ambassador for a leading pay-TV and is also a radio host with a local FM station.
He is married with two sons.