Vulture safety zones to complement efforts to safe African vultures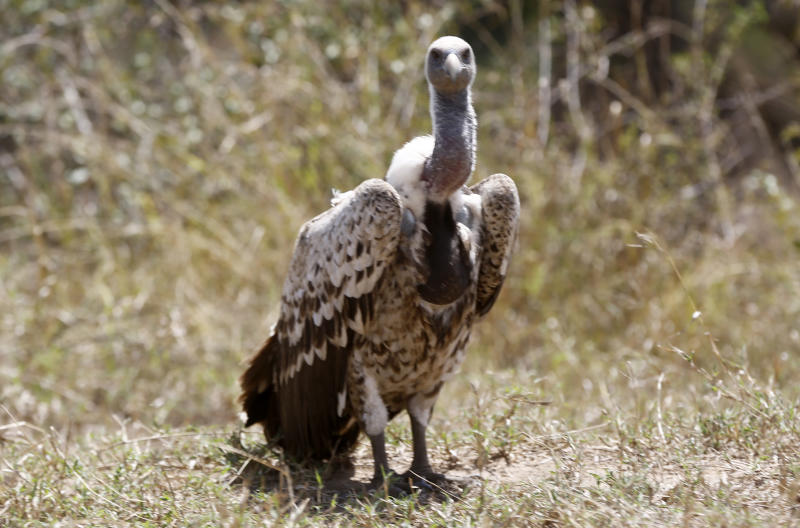 The first vulture safety zone in the region has been opened in South Africa in an effort to protect the birds whose population is declining as a result of poisoning.
The vulture safety zone will complement efforts by Kenya, Uganda, Botswana, Zimbabwe, among other countries, to combat poisoning and use of agrochemicals that are fast driving vulture species to extinction.
In the safety zone, land is reserved for vultures to nest in protected areas while foraging.
Efforts in Kenya are aimed at raising awareness on dangers of wiping out the 'nature's undertakers' who feed on carcasses and prevent the spread of zoonotic diseases.
According to Bird Life International, monitoring of vulture populations as part of conservation efforts are also done through road counts, carcass-based counts and annual site counts in Kenya, Uganda and South Africa.
"Research on various aspects of vulture ecology is being conducted through separate small-scale projects in at least 13 Birdlife network countries," Birdlife International noted.
Already, four out of seven vulture species found in Kenya are critically endangered and face rapid decline in numbers as a result of poisoning.
The declining populations, conservationists say, might spell doom to human health as vultures help reduce the spread of diseases like anthrax, tuberculosis and brucellosis.
According to Nature Kenya Species and Site Manager Paul Gacheru, vultures are facing a massive decline in numbers in Kenya and across the borders as a result of poisoning and ecosystem altercations.
"Poisoning accounts for over 60 per cent of recorded vulture deaths in Africa. In most cases, this happens when predators kill livestock and herders poison the carcass to kill the predators," Mr Gacheru said.
Conservation agencies have since linked the increase in retaliatory poisoning of wildlife to declining populations of African vultures.
The agencies, including Nature Kenya, Birdlife International, Peregrine Fund, Kenya Birds of Prey and Mara Raptor Project, noted that cases of retaliatory wildlife poisoning have had devastating effect on populations of scavengers and carnivores in pastoral areas
Retaliatory poisoning often occurs when livestock are attacked by predators, including lions, hyenas, and leopards. Farmers then lace the carcasses with agro-chemicals to kill the predators.
"Without compensation in place, most livestock farmers resort to this and end up killing hundreds of scavengers," the agencies noted.
They noted that the partnerships to stop poisoning have been successful in the region, with some of the worst cases being averted.
"The work of multiple partners across the southern Kenya landscape has established a growing network of rangers, security personnel, tour guides, scientists, conservationists, conservancy managers and government officials that are committed to ensuring that mortalities from poisoning are at a bare minimum. This work will eventually stamp out wildlife poisoning altogether," said Dr Paul Matiku, executive director of Nature Kenya.