It's time to enforce proper safety standards in schools to avert losses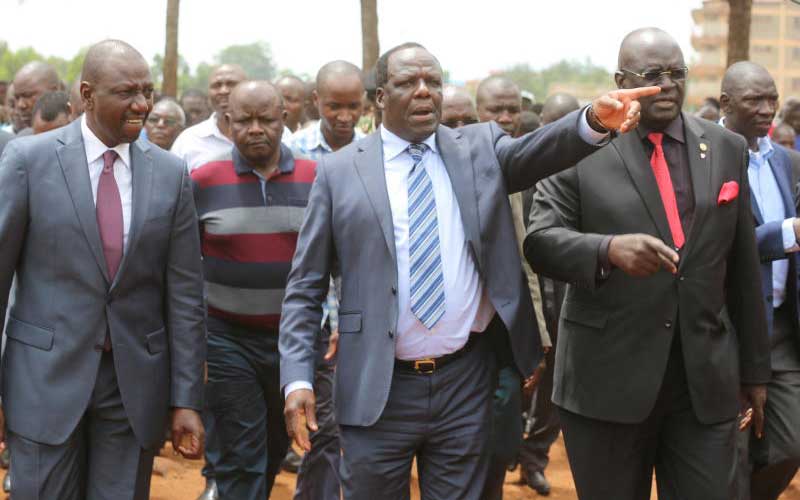 Early this week, a tragedy hit Kakamega Primary School where 14 children died.
Their death is shocking and bewildering and though has been eclipsed by the news of the death of the second President of Kenya, Daniel Torotich arap Moi, we cannot let it just pass.
It brings to the fore the question of disaster preparedness in our schools.
Disaster and other emergencies can happen at any time, and when they happen at school, everyone should be prepared to handle them safely and effectively.
Kenya has witnessed deaths of students in schools from St Kizito, Kyanguli, Precious Talents and lately the Kakamega Primary School tragedy among others.
The Ministry of Education has developed manuals for safety measures especially for boarding schools.
The big question is; are our teachers and staff trained on disaster preparedness? Do we have regular drills to help students and teachers respond accordingly? Are we too focused on academic excellence at the expense of preparedness for any eventuality? The Quality Assurance and Standards Division at the Ministry of Education needs to up its game in ensuring the safety of children in schools.
The county governments must fortify their disaster management departments to respond swiftly to emergencies.
The society should be sensitised on how to respond to disasters.
As part of disaster preparedness in schools, the following are essential things to consider. First, consider the buildings, the Kakamega incident exposed the danger posed by buildings with narrow exits and high rise structures.
Secondly, there is need to ensure safety in all areas of the school.
Thirdly, it is imperative to have an assembly point known by all the students, teachers and staff. This helps in accounting for everyone present in school that day.
Fourthly, drills and regular checking of first aid preparedness are essential. The students and teachers also need to undergo counselling to overcome the loss of their colleagues and trauma. Lastly, good communication is essential for any disaster preparedness strategy.
In the Kakamega incident, information was not coordinated.
In the era of social media, information can easily be distorted and thus need for a real-time update from a communication command centre.
Joseph Mwenda, a disaster management PhD student at Masinde Muliro University of Science and Technology