Woman of many firsts seeks to become new head of Judiciary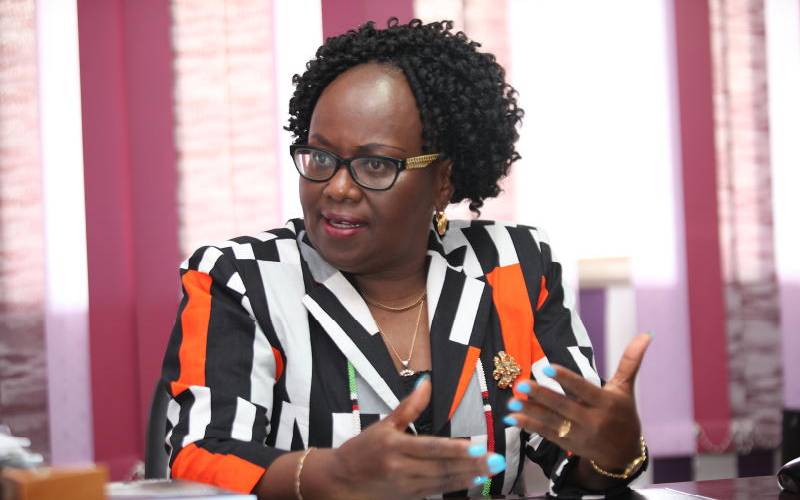 Law scholar Patricia Kameri-Mbote is a trailblazer in many areas. She is the first female professor of law in Kenya and the first woman to hold the position of Dean of the University of Nairobi's Law School. Prof Kameri-Mbote is also among the first few women lawyers to be conferred the rank of Senior Counsel.
With a 40-page CV, Kameri-Mbote says her personal mission is to live, learn and leave an enduring legacy in life, research and other intellectually creative enterprises.
Kameri-Mbote, 58, who has practiced law for the past 30 years, is seeking to make another milestone by becoming the first female Chief Justice and president of the Supreme Court. She is set to face the Judicial Service Commission on Tuesday April 13 for grilling on her suitability for the top Judiciary job.
She is among the three female candidates the Federation of Women Lawyers (Fida-Kenya) is banking on to break the ceiling and bag the position that has been held by men since the inception of the justice system in Kenya.
Fida says she fits the bill given her vast experience as a former dean of the University of Nairobi's School of Law and founder of the Strathmore Law School. She's also a recognised international law expert.
"Prof Kameri-Mbote has extensive public service and leadership experience and is a recognised international legal expert. She has had, not just an exemplary legal career, but also an unblemished record which makes her suitable for the position of CJ," said Fida.
Although she is not associated with any groundbreaking and landmark case in court, Mbote is no doubt one of Kenya's decorated legal scholars. Kameri-Mbote received the higher doctorate degree from the University of Nairobi in 2019. She is the most learned among the ten candidates seeking to replace Justice David Maraga, having spent most part of her cumulative 30 years in legal profession as an academician.
Mbote obtained her first Bachelor's Degree in Law from the University of Nairobi in 1987, proceeded to Kenya School of Law for post-graduate diploma and got admitted to the roll of advocates in 1989. She then went to University of Warwick, in England, for her Master of Laws and graduated in 1990 before rejoining UoN as a law lecturer.
She joined Stanford University for Master's in Juridical Science, and continued with her PhD studies in the same institution where she graduated with a doctorate in the Science of Law in 1999. She did her post-doctoral at the Africa Centre for Technology Studies between 1999 and 2002. Her research interests revolve around environment and natural resources law and policy, human rights, women's rights and land rights.
Sports, sex and scandals
In the testosterone-driven world of professional sports, it should come as no surprise that stars are regularly caught up in...