NLC official was killed hours after she vanished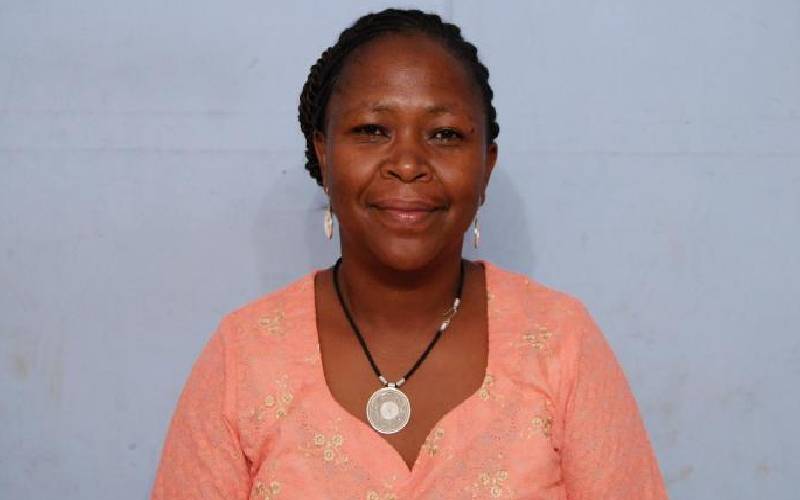 Jenifer Wambua, the official at National Lands Commission (NLC) whose body was found at the City Mortuary, could have been killed a few hours after she disappeared from her office.
This is according to detectives who spent a better part of yesterday at Ngong forest trying to piece together her last moments.
A team from homicide section and Kilimani DCI combed the scene at Kerarapon in Ngong forest where Wambua's body was first discovered by a herder on Saturday morning.
Wambua was reported missing by her husband Joseph Komu who was among the last people to talk to her the day she disappeared. She was last seen on Friday morning at the office where she was the commission's deputy director of communications.
On Monday, Makueni MP Daniel Maanzo, said her body was found by a herdsman in Ngong a day after she went missing. "She died a very cruel death. She has a lot of injuries on her body, from her legs to the shoulder," he said.
A boda boda rider who was among the first people to arrive at the scene said the body was spotted at around 8am by a herder. He was looking for his sheep when he found the body and informed the area chief who called the police.
According to the police, there were also visible tyre marks leading to the crime scene, giving an indication that Wambua might have been killed elsewhere and her body dumped in the forest.
An witness said at around 9pm on Friday, they heard the sound of a vehicle heading towards the forest and it was there for a while before they heard it driving away.
In Nairobi, DCI officers visited the Lands commission offices and were going through the CCTV footage to find out what could have transpired between 7am and 10am when Wambua is said to have been there.
DCI Cybercrime Unit sleuths are also analysing her phone to establish people she was in contact with before she went missing on Friday.
The detectives also say they found a scarf at the scene where her body was discovered, and they suspect it might have been used in the crime.
Wambua's friends eulogised her as a jovial lady who was dedicated to her work in the communications field.
A post-mortem examination will be conducted in the course of the week.