Governors want role in rollout of vaccine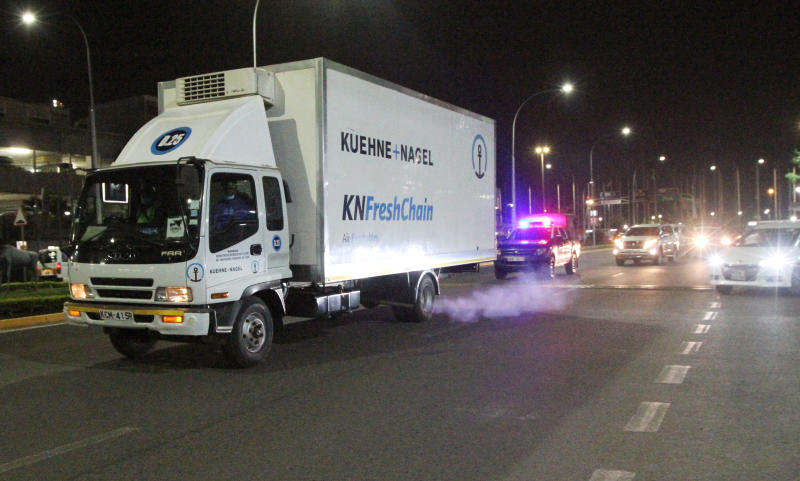 Governors and senators have said they are key in building public trust and therefore should not be ignored in the Covid-19 vaccines rollout plan.
They censured the Ministry of Health for keeping crucial information on the vaccines from them yet health is a devolved function.
The matter took the centre stage at a meeting of senators and the new leadership of the Council of Governors (CoG) at Parliament yesterday.
The senators asked the CoG how well they are prepared as one million doses of the vaccines arrived on Tuesday.
Nominated Senator Rose Nyamunga asked the governors about their plans for community healthcare workers to be vaccinated.
Nyamira Senator Okong'o Omogeni told the meeting that yesterday morning, he watched a Nyeri County resident on TV who wanted to know whether governors would be vaccinated first as a sign of trust in the vaccine.
"He said if he does not see that, he can only conclude that it has been brought for the common mwananchi and there is a better one coming for the leadership," Omogeni said.
Anyang' Nyong'o, the CoG Health Committee chair, told the Senate that even though the vaccines have landed in the country, its administration will not start immediately.
Prof Nyong'o explained that if anything, there is a lot of consultation and training going on with regards to the vaccination programme.
He said he was yet to meet Health Cabinet Secretary Mutahi Kagwe and that they have only communicated by email.
"My request is that that we have a meeting and discussion as CoG and MoH so that we have some understanding on each institution's role, including Parliament, county governments and the Executive," said the Kisumu governor. His statement affirmed the senators' fears of a possible disconnect with the counties in acquisition and distribution of the vaccines.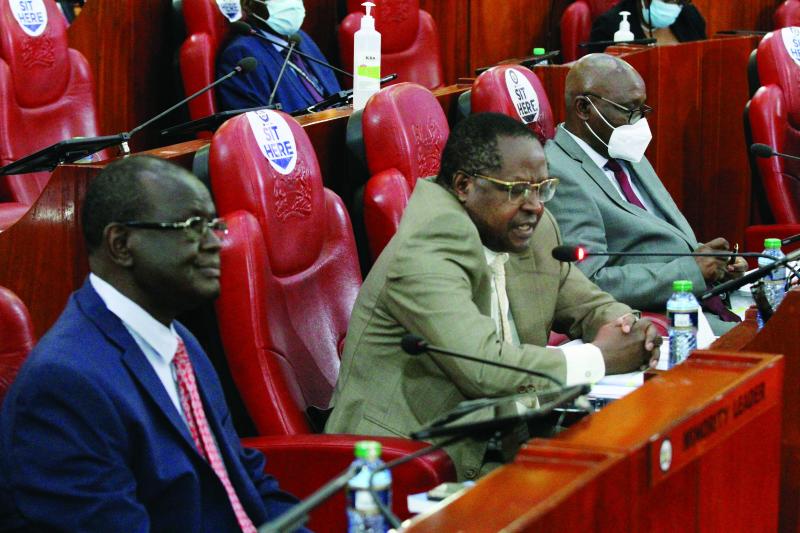 CoG chair Martin Wambora however said they are content with the priority list as drafted by the ministry, of those scheduled to get vaccinated.
Wambora said health and other frontline workers, including medics, teachers and security personnel should be the first ones to be vaccinated because the doses are slightly above one million. Governors will come later in the second round.
CoG vice-chair James Ongwae said the Senate Health Committee, its counterpart at the CoG and the MOH should work together.