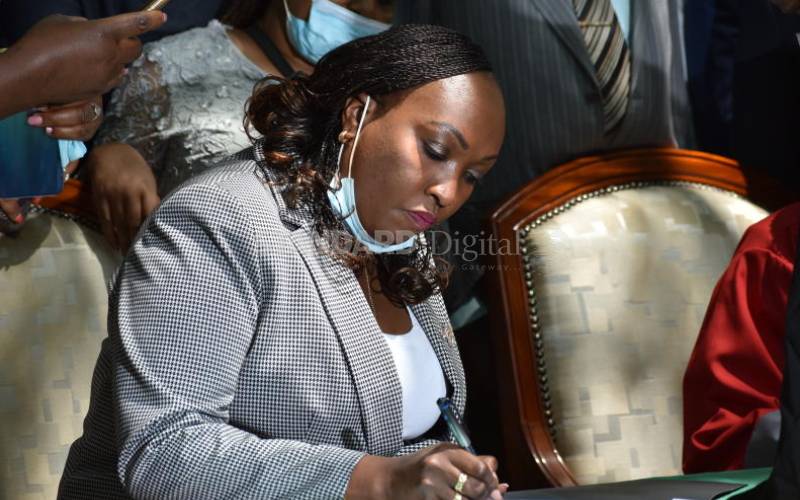 When it became apparent that Anne Kananu Mwenda would be the next big thing in Nairobi, the internet was lit trying to find her origins.
Her mother, a retired nurse, sought to set the record straight.
Esther Gakii Mwenda, 72, and Kananu's relatives describe her as a child of many counties. Born in Mombasa, she grew up in Embu where she is also married but widowed. Her father was from Tharaka Nithi and her mother from Meru.
"I was married in Katharaka in Maara, Tharaka Nithi County. But we never lived there. I worked first in Mombasa then Embu before retiring in 2004," said Gakii, adding that they had taken Kananu to school in Meru for a year to familiarise herself with her side of the family in the 1990s.
In this sleepy village of Chugu in North Imenti, five kilometres from Meru town, Kananu lived with her uncle, Gerald Mugambi.
Read More
"A very obedient and hardworking child who was also very intelligent. She would get out of school and clear the dishes before I got home from work," said Mugambi's wife Florence Kuri, a casual worker at Chugu dispensary.
Gakii, who now lives in Githurai 45, Kiambu County, said in a telephone interview that Kananu was her youngest of seven children with her late husband, a former accountant who passed on in 1990.
Her daughter becoming the political head of Nairobi city was never in her wildest dreams.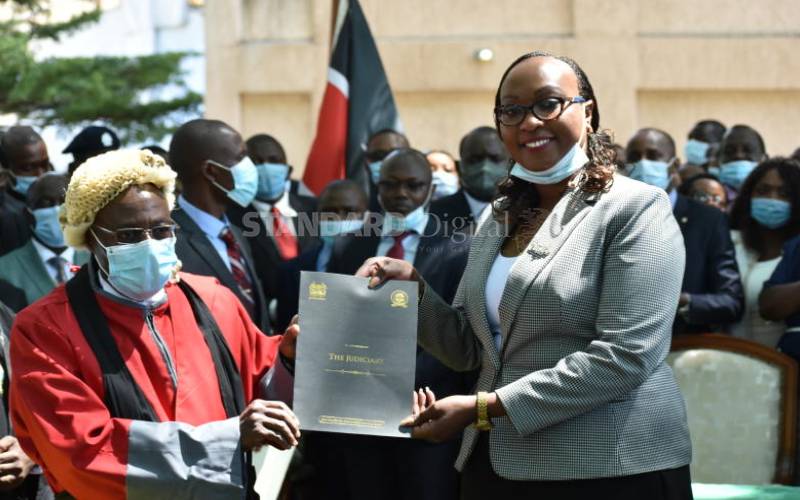 "We are so happy and grateful to God. We did our part by educating and nurturing her," she added.
Asked what she would like to see her daughter deliver for the city, the mother said the sky was the limit.
"I want to ask her to do the job without discrimination and to always remember to ask for God's guidance," said Gakii.
The uncle and the aunt said the deputy governor's greatest strength was her ability to work without discrimination and her intellectual ability to fit in situations with little struggle.
"Our only regret is that we could not make it for her big day on Thursday though we know there will be other days to celebrate," said Mugambi, who is a retired school bus driver.
Residents of Chugu, North Imenti, and the larger Meru have been celebrating Kananu's unlikely rise since Thursday.
"We are confident that this means well for Meru. Their warmth is always there for areas producing leaders," said Martin Kaimenyi from nearby Munithu village.
Married in Embu to Philip Njiru Muthathai who died in January 2019, Kananu has one child, a son in Standard Six.
Meru leaders also hailed Kananu's elevation, paying tribute to President Uhuru Kenyatta's government for letting the city leadership changes unravel.
"We are very happy for her and extremely proud that someone from North Imenti is the Nairobi governor as it's just a formality now after her swearing-in," North Imenti MP Rahim Dawood said yesterday.
Prior to her nomination as deputy governor, Kananu served as the County Disaster Management and Coordination Chief Officer.
The 40-year-old had served as a security supervisor in charge of quality control and training at the Kenya Airports Authority for 13 years. She has a Bachelor of Science Degree in Criminology and Security Management from Dedan Kimathi University and a diploma in Criminology and Security Management from St Paul's University.