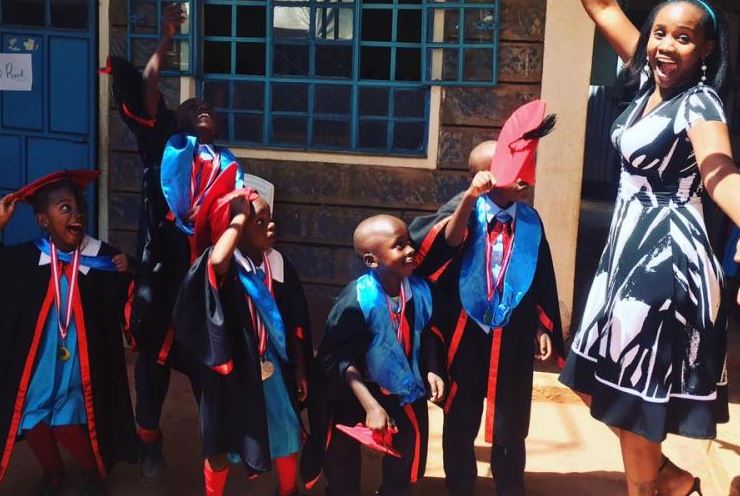 More than 21,000 children have been released from charitable homes in an attempt to mitigate the risk of Covid-19.
This makes close to half the population of minors who were being hosted in children's homes.
The National Council for Children's Services (NCCS) said the pandemic made the office to fast-track the process of re-integrating children back into the community.
Ken Owino, NCCS official in charge of overseeing charitable institutions, said when Covid-19 started spreading, an audit revealed that most of them lacked the capacity to control the spread of Covid-19 and some were slowly sinking into debt.
Not sustainable
Read More
"They relied on external donor funding which was not sustainable due to the global economic impact of the pandemic. Some of them did not even have space for social distancing," said Mr Owino.
He added that over the years, NCCS has been advocating charitable homes to support children without removing them from the community, especially when institutions have to separate siblings.
"We question the criteria some of the homes use and wonder what made them choose one child and leave the rest. It is distressing to separate children who are already going through emotional anguish," he said.
Most children's homes, even the ones that are legally registered, admitted that they have had to send some of the children to alternative care systems such as foster families as they could no longer afford to care for them.
Steven Egala, an operations manager at Soweto Kayole Children's Home, said there are days when they have to skip at least one meal.
"We were depending on corporates, friends and donors to support us. When Covid-19 happened, they could no longer afford to help. Everything happened so fast," he said.
He added that in the past years, they have been getting most donations in December festive season, but this year they are not getting inquiries from people who want to support the home.
"I had to have the uncomfortable talk with the children when they asked if people will come to celebrate Christmas with them like they did in previous years. I told them not to expect much," he said.
On social media platforms, intensive fundraising drives accompanied by heart-wrenching narratives and images of children struggling to get basic needs in homes tell of the situation on the ground.
Lack of food, poor access to medication and appeal for clothing are among the issues that managers of the homes raise when seeking funding.
Christine Njeri, a volunteer social worker in Mukuru Kwa Reuben, said some of the homes have returned little children to ageing grandparents and others who had been removed from abusive homes have had to be returned.
"It is a messy situation. A child who spent many years in the home is suddenly brought back from the space they were rescued from," she said.
Owino, however, insists that children who were being hosted in homes that have not been registered by NCCS are facing the most challenges, as it has become difficult for the government to recommend them for additional funding.
He added some of the homes had connected children with individual donors who impose their own set of regulations, including insisting that a child be placed at a specific home.
Foreign donors
He cautioned charitable homes from over-dependence on foreign donors as it exposes the children to exploitation.
Kenya had also been marked globally by UN agencies as being a top country for "Voluntourism", an act where foreigners come to tour the country in the guise of volunteering in children homes.
Wamaitha Mwangi, who runs Angel Centre for abandoned babies in Nairobi, said even homes that depended on local corporations are feeling the impact of Covid-19.
She said one of the local corporates that were their core donor withdrew due to slow business during the pandemic, forcing them to make appeals to individuals, but the donations have been few.