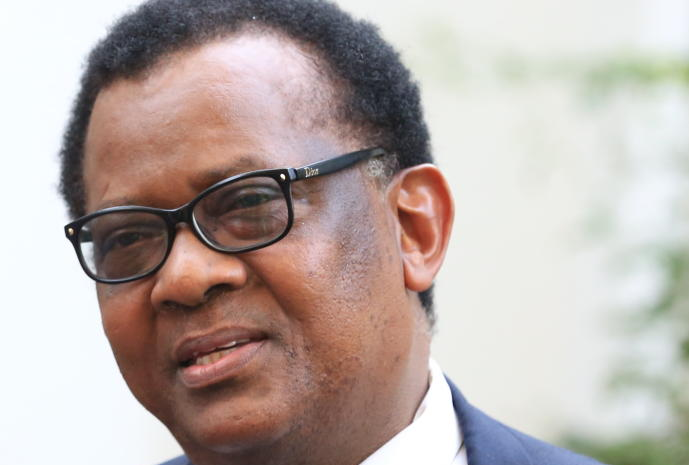 Internation Women's Day special
Nzamba Kitonga who is a lawyer and politician is well known for his role in the Committee of Experts on Constitutional Review (CoE) which drafted the new Constitution of Kenya.
Nzamba who has also served as president of the East Africa Law Society and Comesa Court of Justice is currently involved in private practice.
In an interview with Standard Digital he gives his opinion on the Woman Representative post and the two-thirds gender rule.
The theme of the 2019 International Women's Day is Balance for Better. What is your understanding of balance especially in Kenyan politics?
Read More
The balance has not yet been achieved but significant progress has been made towards it. Though I must say that it is a process and not an event, as a county we on the right path to achieve this, it will take some time just like it is happening in the rest of the world.
In your opinion 9 years after the promulgation of the new constitution, is Kenyan politics more balanced?
We are yet to achieve this but we are on the right path
Do you think Kenyans fully understand the role of a Women Rep?
Elite Kenyans do understand the role though there is need to do more civic education especially in the rural parts of Kenya. This should be done even in schools. The 47 Woman Representatives should also be engaged in this process.
The Constitution under article 100 classifies women as a special interest group. Why is this, yet women make over 50 per cent of Kenya's population?
This is due to the historical baggage since time in memorial women have been marginalised, during the Constitution making we felt that there was need to create a special status which will make women be at the same level with the men this also happened in Europe and America.
In the gender debate in Parliament on Wednesday, out of the 75 women lawmakers in the NA, only about 20 were in the house to vote. What are your thoughts on this gender debate?
It was very unfortunate that most of the women lawmakers did not turn up for the voting, it was defeatist, they should have at least made an effort to be there and vote.
One of the roles of the WR is to sponsor and engage in bills, motions, resolutions, and/or notices that aim to redress any disadvantage suffered by women and girls because of past or present discrimination. Have we made significant progress on this?
The effort made so far is not enough, though there are bills that have been taken to Parliament such as the sexual offenses amendment which is a commendable effort. Women lawmakers need to lobby and develop a caucus to push their agenda, it is important that decisions are not made out of knee jerk reaction.
Will Kenya ever achieve the two-thirds gender rule?
What went wrong was at Naivasha when the Constitution making Committee insisted that the 290 constituencies be maintained thus making it difficult to add the one third, in the proposed Constitution review this anomaly should be corrected, this can be achieved through reducing the number of MPS and MCAs.
Lawmakers should also ensure that there are laid down procedures of picking the one third so that party leaders will not choose their cronies. ?