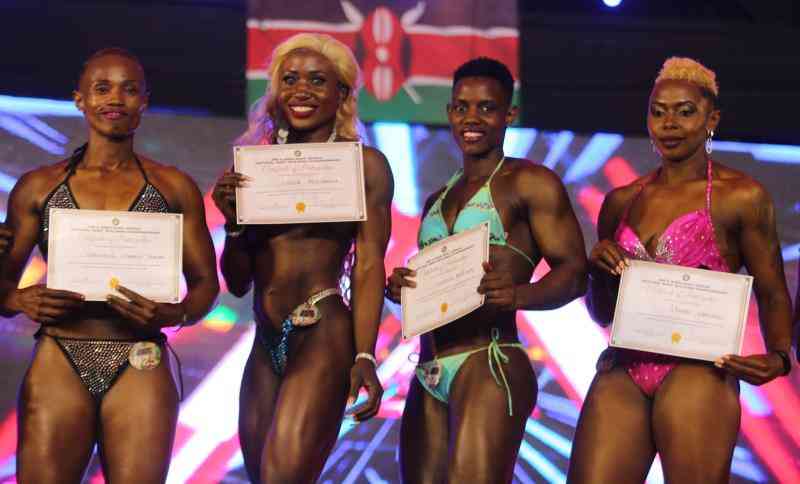 After more than a decade of no major competition, bodybuilding is slowly making a return, with the inaugural event – a regional contest taking place in Eldoret at the weekend.
A number of bodybuilders competed last in the 2000s, and the Eldoret contest offered an opportunity to display their skills.
The Mr and Miss East Africa Bodybuilding show, which was described as one of the tough contests, was staged in Eldoret, a town that has produced and hosts hundreds of the world's star athletes.
For example, Robert Ochieng, an experienced bodybuilder made his debut at the Carnivore bodybuilding contest in 1998 where he emerged fourth, before later taking part at the Mombasa's Mr Mamba where he was third and Mr Eldoret in in 2008.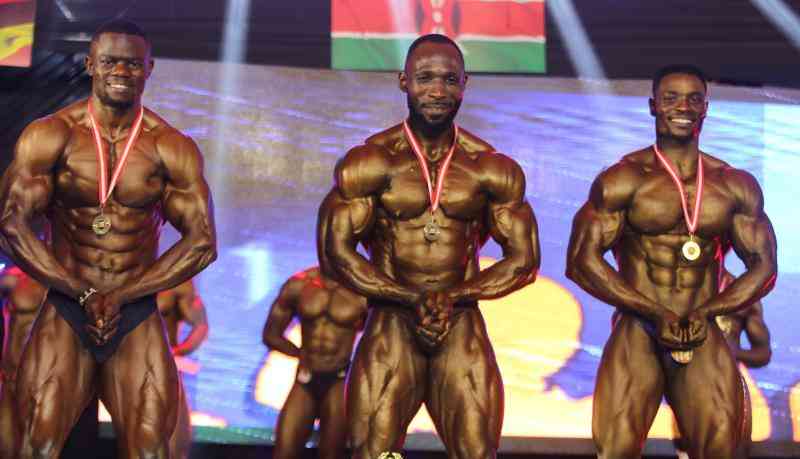 Since 2008, a number of this popular contests stopped, but he continued building his muscles hoping for competitions.
"The 2008 Mr Eldoret, where I also came third was my last competition and I am looking forward to more contests in Eldoret because we have a big number of bodybuilding," Ochieng, who competed at the just concluded East Africa Bodybuilding category said.
He says technology has improved, with athletes accessing state-of-state facilities in private fitness centres.
Ochieng and tens of body builders have been training at the Rupaz Fun and Fitness Centre in Eldoret.
He added: "I have been keeping fit during the hiatus and it is exciting to have bodybuilding back. I am better prepared this time because initially, I only did weightlifting during my preparation. Today, we have technology and better nutrition."
Organisers of the East Africa Bodybuilding contest that came to a close on Sunday at the Rupaz Fun and Fitness Centre said the second edition will be a global championship, which will guarantee the winner a National Physique Committee (NPC) a professional card. NPC is the premier amateur physique organization in the world.
"The East Africa Bodybuilding annual contest will be a global event from 2023. The overall winner will hopefully secure an NPC Pro Card. We expect to attract athletes from beyond East African ," one of the organisers, Joseph Mugo said yesterday.
Related Topics