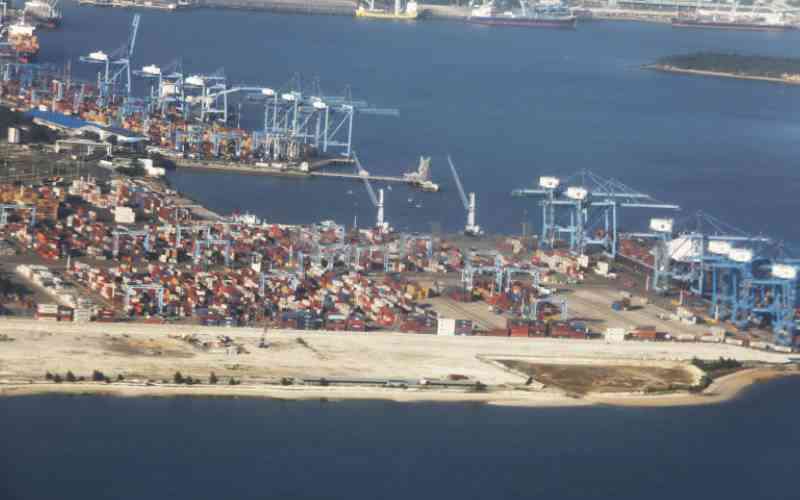 Cargo volumes imported through Mombasa Port have hit 18 million tonnes between January 1 and July 31 compared to 17 million tonnes recorded in the same period in 2022.
According to logistics experts at the port, most importers failed to place orders in May, which saw a lag in imports, while waiting for the government to reveal its fiscal policy in the budget.
After budget reading, orders went up in July. "It is common that the volumes will rise because most importers do not order goods in May as they wait for budget reading in order to study the new taxes. This is cargo ordered in late June and July," said Isabella Kariuki, a clearing and forwarding agent in Mombasa.
Data from Kenya Ports Authority (KPA) also shows container traffic rose from 722,063 TEUs to 783,125 TEUs in the period under review - an increase of 8 per cent.
Transport Cabinet Secretary Kipchumba Murkomen also opined that the cargo surge is due to modernisation efforts at the port.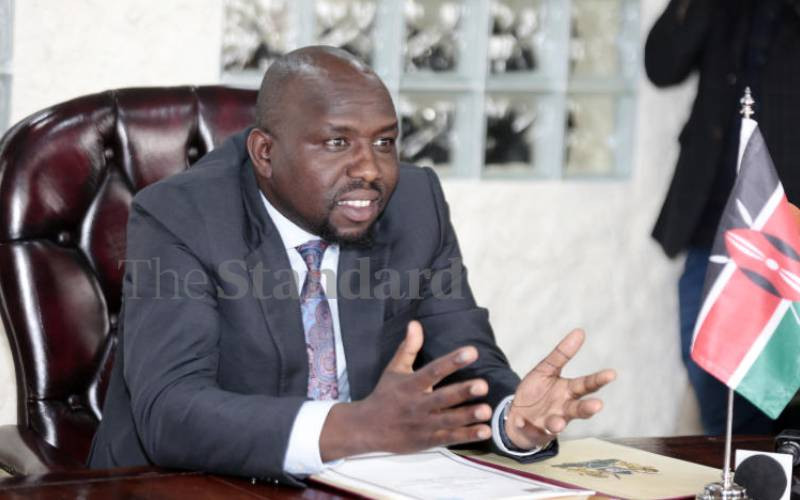 Obsolete cranes
Murkomen said in an interview yesterday that KPA replaced obsolete cranes in adherence to its policy of replacing equipment that had outlived its usefulness to enable the port work efficiently.
The CS said the new cranes boast a 'remarkable' hoisting speed. "The new cranes will lift a maximum of 65 tonnes in a twin lift motion higher than the old ones which could lift less weight; not more than one container at a ago," said Murkomen.
"As the heartbeat of efficiency, these new cranes boast a remarkable hoisting speed of 80 meters per minute, effortlessly lifting a maximum of 65 tones in a twin lift motion. This achievement outpaces the capabilities of their predecessors which held a hoisting of 70 meters per minute."
The CS explained that the speed at which the trolleys of the new cranes were moving makes them superior to the old ones, imported 19 years ago.
Economic prosperity
"We stand as a beacon, illuminating the path for imports and exports, igniting economic prosperity not only within our nation but throughout the region," said Murkomen.
KPA was planning to acquire more equipment so that the port meets evolving needs of importers and exporters in the East and Central African region.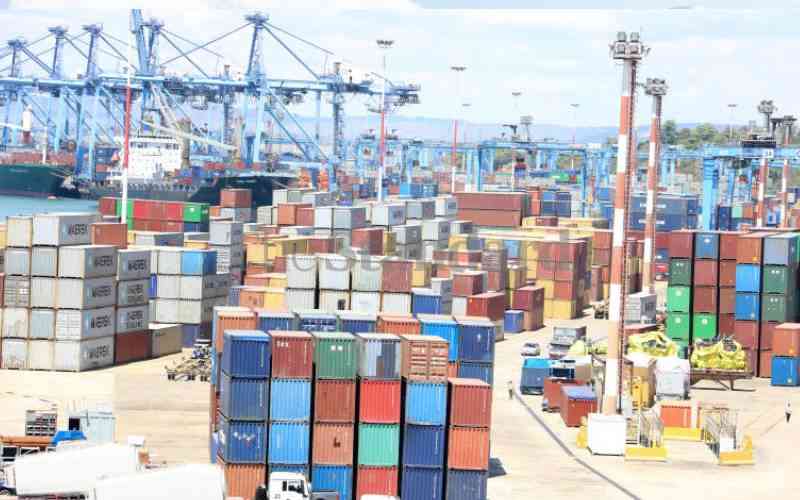 "In the chronicle of our progress, we recall that last year, the authority received yet another set of three ship-to-shore gantries," said the CS, adding that Mombasa has 16 ship-to-shore gantries and 25 reach stackers.
"The fruit of investment is evident, as the port of Mombasa currently boasts a contingent of 16 ship-to-shore gantries 25 reach stackers with four more anticipated and a fleet of 27 empty containers handlers poised for procurement," said Murkomen.
The CS said this at container terminal berth 16 in Mombasa Port when he witnessed the discharge of four ship-to-shore gantry cranes imported from China by KPA to boast operations at the port.
Cargo carrier
The cranes worth Sh5.8 billion arrived at the port two weeks ago aboard a special cargo carrier, MV Zhen Hua 35.
"These new cranes, now poised to be strategically deployed at berth 16, signify not just a mere upgrade, but a calculated step forward in our journey," said Murkomen.
The CS, who was accompanied by KPA board chair Benjamin Tayari and Managing Director William Ruto, said Mombasa Port was poised to become the leading port of choice in the region.
Related Topics