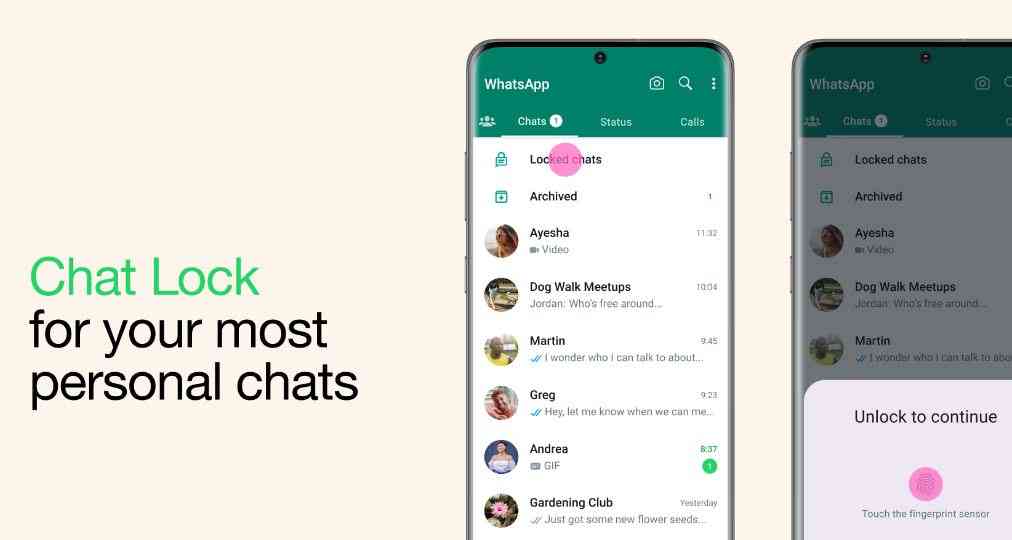 WhatsApp messaging platform users will now have an option of locking private chats in a bid to enhance the privacy and security of messages.
On Monday, May 15, the Meta-owned company introduced a new chat lock feature that hides messages in a password-protected folder.
"Locking a chat takes that thread out of the inbox and puts it behind its own folder that can only be accessed with your device password or biometric, like a fingerprint. It also automatically hides the contents of that chat in notifications, too," Meta said in a WhatsApp blog post.
When using the feature, users can lock a chat by tapping the name of a one-to-one or a group and selecting the lock option.
Once a message pops up in the notification, it won't show the name of the sender or the contents of the message.
To open the locked chat, you slowly pull down your inbox and enter your phone password or biometric.
The messaging platform company says that the new feature will best suit "people who for some reason have to share their phones from time to time with a family member".
It is also developed to be helpful for the moments when the phone is not in the hands of the rightful owner and when "an extra special chat arrives."
The company says it has future plans to add more options for chat Lock, including locking for companion devices and creating a custom password for chats so that one can use a unique password different from the one used for your phone.
Related Topics