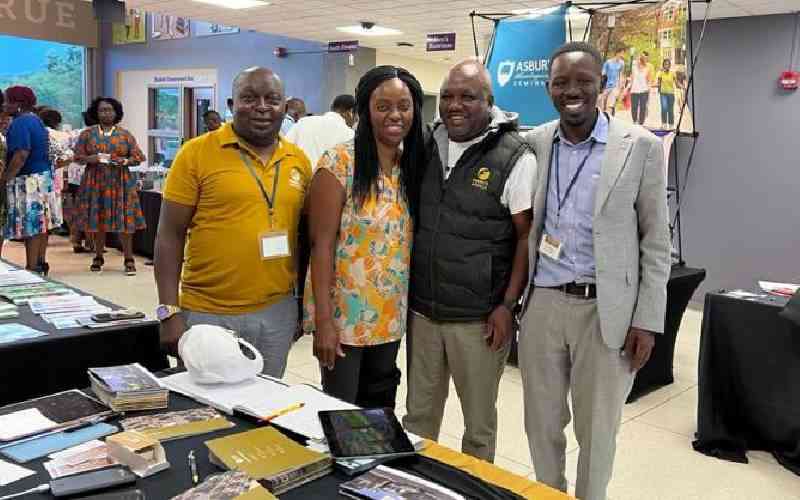 Real Estate company Finsco Africa has inked a partnership with the National Bank of Kenya (NBK) allowing its customers to access financing.
This will enable customers to purchase land that Finsco is currently seeking near Thika town, a kilometre away from Blue Post Hotel, bordering Kiambu and Murang'a counties.
The partnership, the company said on Wednesday, involves both development financing and user finance with a repayment of up to ten years for the project dubbed Thika Grove Chania.
"Finsco Africa and its development partners are pleased to announce that we have partnered with the National Bank of Kenya (NBK) for our project called Thika Grove Chania where the bank will be financing our customers with up to 70 per cent with a repayment period of ten years,'' said Finsco Africa chief executive John Mwaura.
Mr Mwaura said the company is putting up for sale two hundred acres of land targeting the middle and upper middle class who may want to set up residential houses in a well-controlled gated community with proximity to Nairobi and Thika town.
''Thika Grove Chania is located less than five kilometres from Blue Post Hotel and borders Kiambu and Murang'a counties where we are selling half an acre for Sh9.5 million, a quarter acre for Sh5.5 million and an eighth for Sh2.8 million.
"The land is located not far from Blue Post Hotel in Thika and the response in terms of uptake so far has been very promising," he said.
Growing sector
Mwaura notes that land and housing have been one of the fastest growing sectors in Kenya over the past decade buoyed by a growing middle class and rapid urbanisation with demand for land especially in satellite towns also rising.
This is as people move away from Nairobi to satellite areas where land is relatively cheaper.
"The demand for housing is very high and that is why even for those customers who will be buying land from us and intend to set up houses,'' said Mwaura.
Finsco Africa has also partnered with a US company that provides building techniques called Aluminium Formwork System where large-scale construction and projects can be completed within a year.
Finsco Africa is targeting to build 10,000 affordable housing in the next five years in Kiambu, Nairobi and neighbouring counties.
Mwaura welcomed the recent establishment of the Association of Real Estate Stakeholders to help weed out rogue property dealers.
Related Topics