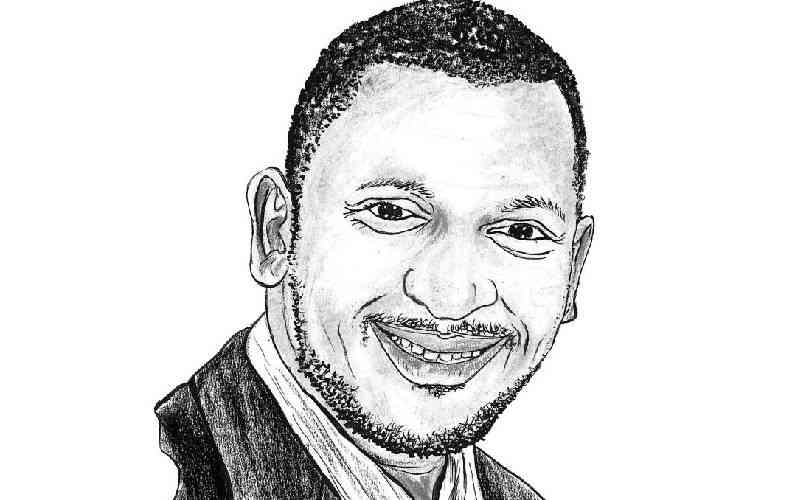 The boys in my house—the future leaders—as one of their uncles calls them, are gently slouching towards manhood. The eldest, whose birth was heralded in newspaper pages sixteen years ago, now stands over six feet tall and has a baritone that can shake a thin wall.
On Wednesday night, as Kiharu MP Ndindi Nyoro enumerated his 3-trillion shillings budget and how the funds would be distributed, the future leader interjected in that booming voice: "Has he mentioned the Sh400 billion that will be stolen through corruption?"
I have no idea where he got his Sh400 billion figure, or even how he understands corruption. But I was glad he was paying attention to the debate on TV. Last August, as the presidential polls results trickled in, he was following a match on the English premier league.
This week, I corrected him that the amount haemorrhaged through corruption is twice as much, accounting for one-third of the entire budget. But I was proud that he was taking an interest in the affairs of his country, for it is his generation who will inherit it.
The youngest man in the family, now eight, has more than a passing interest in the news: he will inquire if we sit on a faultline that could occasion an earthquake, the sort that we saw buildings wrecked in Istanbul, Turkey, recently, or the flooding that deluged South Africa.
Once, during the campaign season, last year, as we drove past a political rally, he said: "Mimi nataka kuona Ruto! Nataka Ruto ashinde!" He neither explained why he wanted to meet the future Prezzo, nor even why he wanted him to win; it was enough he followed the proceedings.
But when 16-year-olds know their leaders to be thieves who are likely to steal their future, then there's hope that some will rise to the challenge and drive the crooks out of town.
Related Topics