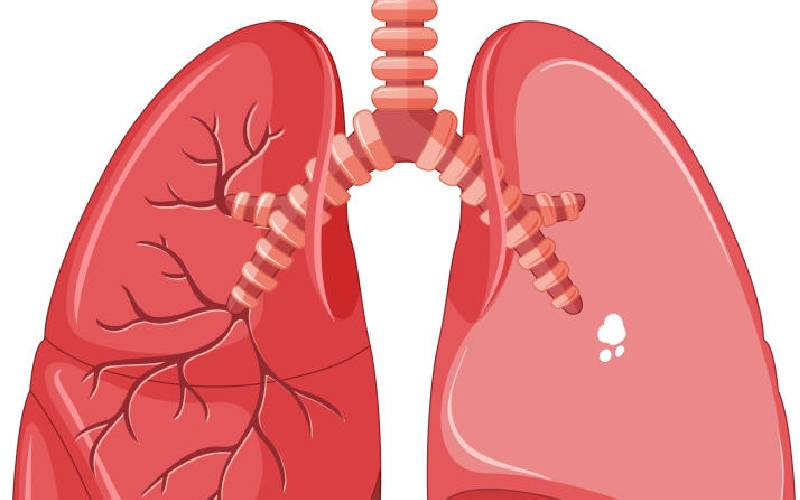 A recent Amref Health Africa conference brought to light the harsh realities African countries face regarding healthcare. The conference brought together experts from across the continent to discuss these challenges, the enormous opportunities, share their experiences and insights on improving African health outcomes, and explore potential solutions. One of the key themes that emerged from the conference was the need for Africa to take ownership of its health system by focusing on locally sustainable solutions, primary healthcare, technology for equity and optimal health service delivery models.
As I sat through the conference listening to speakers from all over Africa share their experiences, some inspiring and others heartbreaking, my mind kept drifting back. I was thinking of the pregnant woman I had recently scanned in Lokitaung in Turkana County. The sheer joy on her face as she heard her baby's heartbeat and saw the movements of the limbs during her first-ever ultrasound scan, despite being in her third pregnancy, was truly remarkable. Is this a true definition of reaching the last mile with quality health services? I kept on wondering just how such discussions could enable thousands more of such women access services in the hard to reach areas.
To reach such patients with equitable health services, African governments, health organisations, and other stakeholders must work together in a concerted effort to address various issues. These include disparities in health insurance coverage, climate change on health outcomes, the surge in non-communicable diseases, funding for health, jurisprudence in resource utilisation and roping in the demographic dividend. At the same time, we must invest in locally sustainable solutions, such as developing vaccines and primary healthcare delivery models. This will require a paradigm shift in partner coordination and equitable distribution of resources.
Fortunately, there are signs of progress. Rwanda's success in achieving more than 90 per cent insurance penetration demonstrates what is possible when governments prioritise healthcare access. Zambia's health reforms, which focused on community participation, have significantly improved maternal health outcomes. However, the disparities in these achievements is quite worrisome; whereas Rwanda is seemingly doing very well in many fronts, neighbouring countries such as Uganda are still struggling with less than 10 per cent health insurance penetration.
"We must strive for one Africa and one economic growth if we are to establish a more equitable system," quipped Dr Githinji Gitahi, the CEO Amref Health Africa
One of the critical issues facing Africa's health system is the need for more local manufacturing capacity for vaccines and other medical products. This has left the continent heavily reliant on imports, which can be expensive, unreliable, and subject to export restrictions. The Covid-19 pandemic has highlighted Africa's urgent need to build its manufacturing capacity for vaccines and other essential medical products. The continent must invest in research and development, build partnerships with local manufacturers, and create a favourable policy environment that supports local production. This will not only help to ensure that Africa has access to affordable and reliable vaccines but also create jobs and boost economic growth.
Another key challenge facing Africa's health system is the need for locally sustainable solutions. The continent is home to diverse ecosystems, from arid and semi-arid lands (ASALs) to rainforests, and each region faces unique health challenges. With over 50 per cent of the African population living in arid and semi-arid lands, we may witness an increase in malnutrition, infectious and diarrheal diseases, and zoonotic diseases. In rainforest regions, deforestation and other environmental changes can lead to the emergence of new diseases.
The surge in non-communicable diseases also poses a significant threat. To address these challenges, Africa must focus on developing locally sustainable solutions tailored to each region's specific needs. As clearly stated by the Acting Director for Africa CDC, Dr Ahmed Ogwel, the institution will support its member countries to detect, prevent, control and respond quickly and effectively to disease threats; this is evident from the very fast response to Covid 19 with resultant containment in Africa.
Primary healthcare and delivery models are also critical components of a resilient health system. Primary healthcare is patients' first point of contact and is crucial in preventing and managing communicable and non-communicable diseases. However, in many African countries, primary healthcare is underfunded, understaffed, and needs the necessary infrastructure and equipment.
To address this, Africa must prioritise primary healthcare in its health system. This was well captured by one of the panelists Prof Oyewale Tomori, a virologist from Nigeria, who asked us to 'invest our money where our mouth is', challenging African countries to invest a lot more in health care. This is to ensure that it is adequately funded and staffed and that patients can access essential services such as vaccinations, antenatal care, and treatment for common illnesses.
This was compounded by Ms Priya Basu, from the African pandemic secretariat, who called upon African countries and other well-wishers to contribute towards this fund; 'we have to better prepare ourselves for the next outbreak as Africa is prone to outbreaks of different kinds; the aim of the fund therefore is to halt the rapid progression of such outbreaks to pandemics as happened with covid 19'.
Delivery models also play a critical role in ensuring patients receive the care they need. Innovative delivery models, such as community health worker programs, can help bridge the gap between patients and health facilities, particularly in remote or underserved areas. Telemedicine and other digital health solutions can also improve access to healthcare and reduce costs. However, to be effective, these models must be tailored to the specific needs of each region. A robust health system must support them with adequate funding, staffing, and infrastructure.
As we look to the future, we must continue to focus on Africa's health for Africans. Building a strong and resilient African health system requires a multifaceted approach focusing on locally sustainable solutions, multiple stakeholder engagement, accountability and being population-centric in our approaches. In his remarks, Dr Githinji further reminded us that 'We all have a role in making this a reality, and we must take action; we are ONE AFRICA, and that is what defines us; the UBUNTU spirit must live on'.
Related Topics