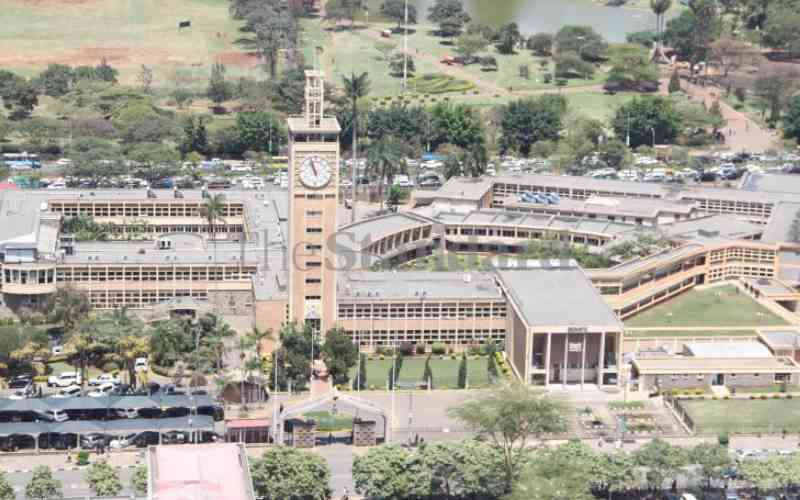 We recently saw MPs protesting National Treasury's failure to release Sh44.3 billion for the National Government-Constituency Development Fund (NG-CDF).
They went on to threaten to boycott work and reject the supplementary budget unless the dispute is resolved and the money released.
Over 200 MPs then walked out of the induction workshop in Mombasa to protest the delay in the release of the funds. That is how firm our MPs can be when they mean business.
CDF was introduced in 2003 during the reign of President Mwai Kibaki. Since the passage and adoption of the CDF Act 2003, at least 2.5 per cent of the ordinary revenue is disbursed under the CDF programme to all constituencies.
Before the CDF Act was passed, all constituencies entirely relied on the central government for development. That meant that regions in opposition were perceived to be the 'enemies of the central government' hence forgotten in development projects. It was in that regard, therefore, very important to have CDF and channel development to the grassroots for every Kenyan regardless of their political party positions.
Indeed, some forgotten regions, started having schools, hospitals and roads built. Change is as good as rest and indeed our people, especially in opposition, rested as with the coming of CDF. Time has come for us to ask ourselves the bold questions. Do we really need CDF now that we have the county governments?
Village level
The structure of administration that was used to establish CDF has changed. We have the Members of the County Assembly, that are even closer to the people at the village level as opposed to the MPs. We have the county governments that were created to ensure pesa mashinani. The more we insist on having CDF, the more we create a high appetite for money for our legislators.
The MCAs and Senate might soon catch the same appetite for money. The tugs of war between the ward representatives and governors have everything to do with money.
To have an effective legislators, therefore, we must ensure that they deal with legislation and keeping the Executive in check. Let us think in the direction of having the CDF money go to the county government basket. Upon doing that, let us encourage our legislators, at both levels, to ensure that the county governments are channeling such funds to the right projects.
How do we expect MPs to legislate effectively and at the same time undertake development projects? Winston Churchill told us that for one to improve, one must change.
-Mr Wanda is a teacher
Related Topics