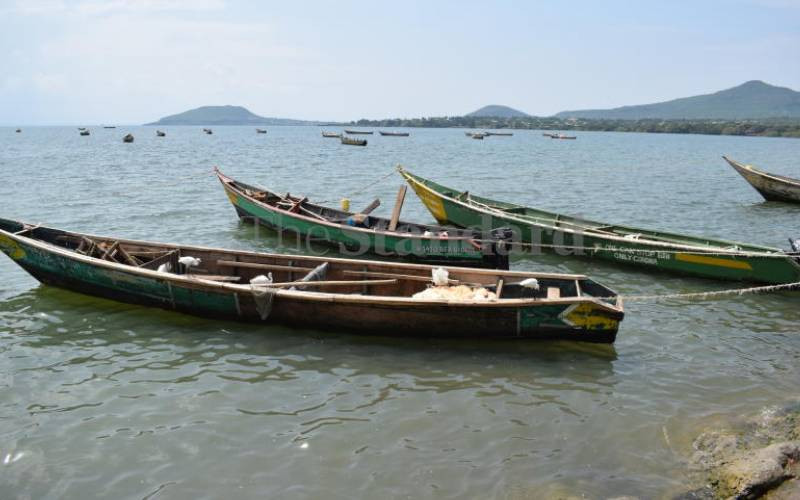 Kenya and Uganda have set up a joint committee to help streamline fishing activities in Lake Victoria.
The team will sensitise fishermen on laws regulating fishing to end perennial animosity and arrests in the lake.
Both countries have indicated that fishermen are ignorant of existing laws, a situation that has seen most of the Kenyan fisherfolk land in trouble with Ugandan authorities.
Some Kenyan fishermen have been arrested and detained by Ugandan authorities or even convicted of breaking Kampala's fishing laws.
Speaking at One-Stop Border Point in Busia town after handing over three Kenyan fishermen who spent two years in Ugandan cells for flouting fishing laws, Namaingo Commissioner Deborah Mwesigwa said the two states agreed to set up the joint security committee to educate and sensitise fishermen on existing laws.
"We have agreed that the committee embarks on a sensitisation campaign targeting fishermen from both countries to familiarise them with existing legal provisions and avoid unnecessary wrangles and animosity with security agents," said Mwesigwa.
"Uganda has a Fisheries Act, and we want the committee to ensure that our people are well-versed with both countries' laws on fishing in the lake," said the commissioner.
Busia County Commissioner Kipchumba Rutto said the three fishermen were released following successful discussions between the two countries.
He said the cross-border joint security committee will spearhead public awareness campaigns.
Related Topics