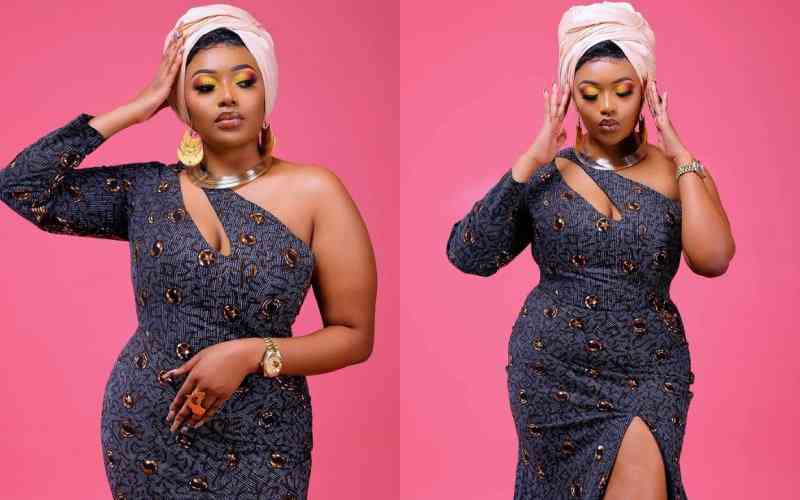 A number of Kenyan parents were on Monday, August 1 caught unawares by Education CS George Magoha's directive that all schools close with immediate effect to pave way for the 2022 general elections.
Actress Brendah Jons was among those who joined a disappointed lot of online parents in lamenting the frequent opening and closing of schools, arguing that the process of taking and picking children from school was draining.
According to the social media influencer, kids no longer stay in school for extended periods of time and this has proven to be expensive to parents as money is always required to help them settle.
"This school opening and closing thing is just annoying. We paid fees just the other day when kids were going back to school now they are home again. Then you will hear next week they will be expected to go back to school... pocket money, transport money, shopping aiiiii, it's draining," she shared.
According to a message shared by the actress, parents were required by their children's schools to send money to facilitate the kids' journey back home, something Brendah says is unfortunate since not all parents have ready money to spend.
"Dear parent, following the government's directive, school closes tomorrow, Tuesday 2nd, August 2022. Those who want to send fare, do so by this evening. We shall release the students by 10am. If you want to pick your daughter, be here by 8am. The rest will be released as usual through the booked vehicles. In case of any updates, I will communicate, Principal.
"And the child is in a school that is too far, the fare is thousands, this department needs a lot of change for sure. What if the parent doesn't have the money required, will the child stay in school? Thought I'd highlight since I am an assistant parent aka first born and I've seen my parents go through this frustration of two weeks opening and closing of school," she shared.
School closure
In a statement, the Education CS George Magoha stated that schools will remain closed until August 10 to pave way for the August 9 general elections.
"Following consultation, I hereby convey the Government's decision on the immediate closure of all basic education institutions from Tuesday, August 2 until Wednesday, August 10 to ensure that preparations and conduct of upcoming elections is carried out seamlessly," said CS Magoha.
"Schools and Parents are advised to ensure that learners from all Basic Education institutions proceed on the half-term break effective Tuesday, 2nd August 2022 and resume on Thursday 11th August 2022," he added.
Cs Magoha went on to state that in case of any disruptions from the electoral process, a committee will be put together to determine whether candidates will proceed with their national examinations.
"We may have to sit down as stakeholders and see whether it will be fair to examine the children if they have lost a considerable amount of time. I pray that that does not happen, these children have suffered enough," he said.
Related Topics