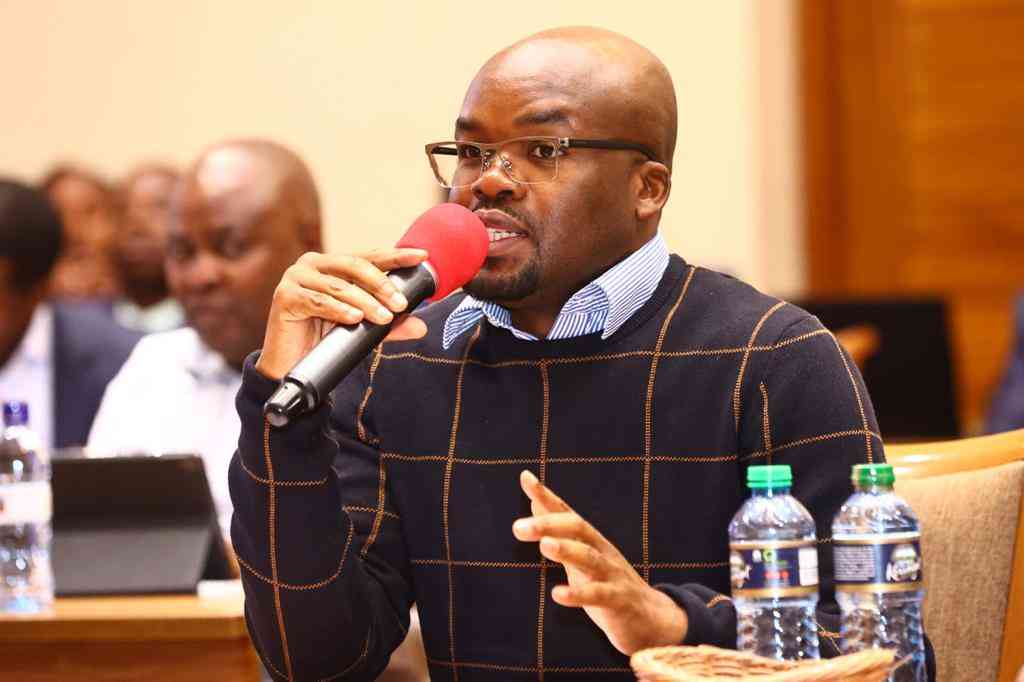 Persons who break the law in the guise of protests will bear individual responsibility, Interior Principal Secretary Dr Raymond Omollo has warned.
The PS, speaking in Naivasha on Friday, March 31, noted that some individuals associated with criminal activity are attending the demonstrations to loot and destroy others' property.
The Ministry says it has noted security challenges posed by the demonstrations, with vandalism, looting, arson, disorderly conduct, and hate among the major crimes recorded so far.
"We've had challenges around those demonstrations in the sense that the lives of Kenyans have been put at risk, starting with the journalists. Property has been lost; the lives of Kenyans and our security officers have also been put at risk," said Omollo.
"What we insist on is that we will follow the law where there have been transgressions. We expect the police to do what they're supposed to do. People need to be arraigned in court. We will follow the law, and for those who are organising demonstrations, we expect nothing short of that."
Omollo also called on restraint on the part of police officers and demonstrators to avoid further damage and destruction.
"There needs to be a certain level of precaution to take, including in terms of identification. The bottom line is that we expect restraint on the part of our security officers, but we also expect that as Kenyans we also operate responsibly and avoid putting ourselves at risk whenever we can," he said.
So far, some business owners in Nairobi and Kisumu counties have reported losing their wares during and after the protests.
Yesterday, protesters in Kisumu County looted goods from Jamia Supermarket on Otieno Oyoo Street. The owner of the supermarket estimated that he had lost millions of Kenyan shillings as a result of the looting.
Another group is also reported to have stormed Kwee Farewell Home at the Jaramogi Oginga Odinga Teaching and Referral Hospital, vandalised property, and looted mortuary equipment.
Related Topics