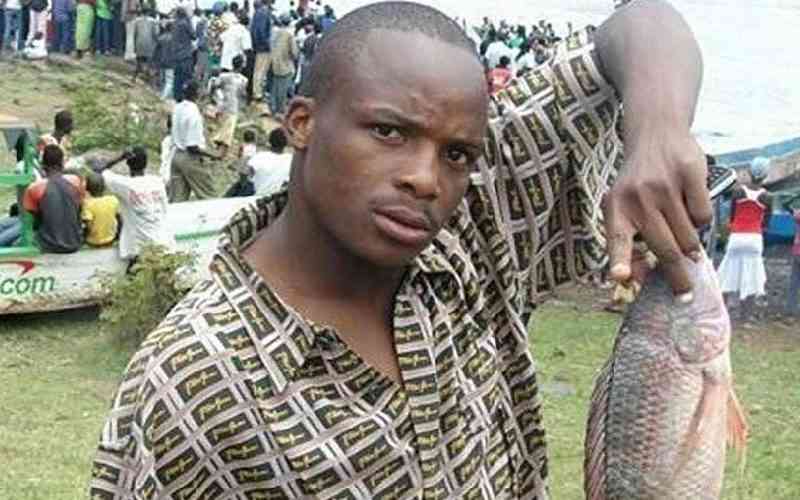 When Felix Odiwuor, better known as Jalang'o speaks, he is a ball of energy. His humorous nature, charisma, and charm have stolen people's hearts, lifting him from humble beginnings to a renowned media personality- and now, MP-elect for Lang'ata, Nairobi.
His closest competition, the current Lang'ata MP Nixon Korir conceded defeat even before the announcement of official results by the IEBC (Independent Electoral and Boundaries Commission), which is yet to be done.
The legislator took to his social media accounts to congratulate Jalang'o and appreciate the constituents.
"To the people of Lang'ata, I sincerely thank you for according me an opportunity to be your MP for the last 5 years," Korir wrote.
"From the results that we've tallied at the Generali centre, my competitor Jalango has a lead and I want to congratulate him as he prepares to take the mantle and move Lang'ata forward. God bless Langata."
Korir was defending his seat under the UDA ticket.
Speaking to the press on August 10 as the counting of votes continued, Jalang'o expressed hope and anticipation to "continue with the good work in Lang'ata."
He however urged his supporters to await the conclusion of the tally and the official announcement by IEBC.
"This thing is not about Jalas, it's about Lang'ata," Jalang'o said.
He then thanked Korir for the concession message, calling the move mature and gracious.
"His congratulations will mean a lot immediately after we are announced as winners, but it's always good to have mature leaders like him. We appreciate him for that. Because of that selflessness is why we are having peaceful moments here."
Further, he urged Kenyans to remain calm as the country awaits the conclusion of the presidential tally.
Jalang'o also expressed gratitude to his peers in the entertainment industry for their congratulatory messages.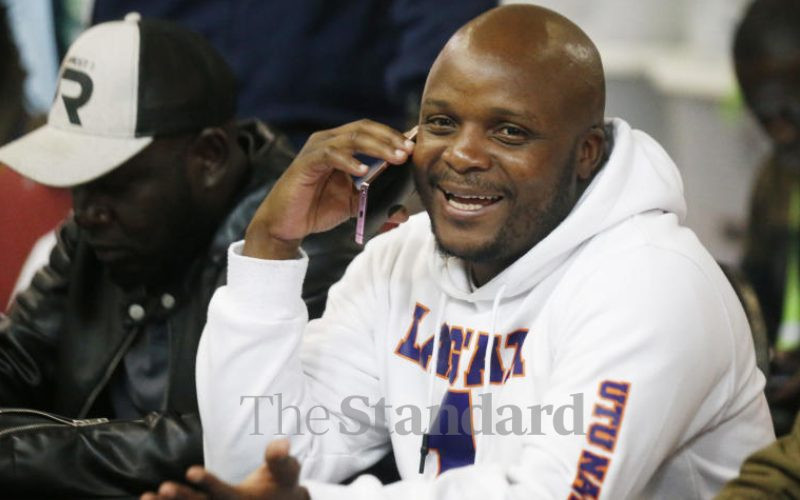 "Art is what has made me be here. If you are a young man in Lang'ata who has ever wanted to pursue something in the creative industry, this is going to be a better chance for you because your MP is born and bred in the creative industry," he said, going on to congratulate other artists who have successfully joined politics.
Before rising to fame, Jalang'o was a fisherman in Homabay.
"At 23 years, I was a fisherman and fishmonger in Homabay town. We would go to the middle of the lake at night and cast our nets. I grew up in an average family, and we would find that today there is food, tomorrow there is no food," Jalang'o said.
In an earlier interview, Jalang'o revealed how he lost a chance to attend Maseno school as his parents couldn't raise the amount needed to admit him to the school.
"I had been called to Maseno School. My dad tried to pull his resources together but I had lost my chance to join the school, having reported a week late."
It was a heartbreaking moment for a young Jalang'o, who had seen this as a major milestone and a ray of hope for his humble family.
He went on to attend another school but didn't have hope of attending university, due to the financial constraints he faced.
"That's how I found myself working at Capital Fish Kenya in Homa Bay," he said.
The legislator added that after some time as a fishmonger, he moved to Nairobi as a relative's house manager.
"I would clean, wash his car, close the gate, take care of his children and do everything."
He added: "One day, I didn't want to do it anymore. I had made some contacts and moved to another relative in Embakasi. At that time I knew what I wanted to do, I had this passion for acting, but I didn't know where to start from."
During that time, he made his living from odd jobs in construction and car- washing as well as other forms of manual labour.
Jalang'o revealed that his uncle would help him in pursuing his dream by giving him fare to go to the Kenya National Theatre.
After several rounds of auditions, the comedian began his journey in acting, starting out with set books at the national theatre.
That would be the beginning of his career as an actor and a media personality, one that led to fame, recognition, and success.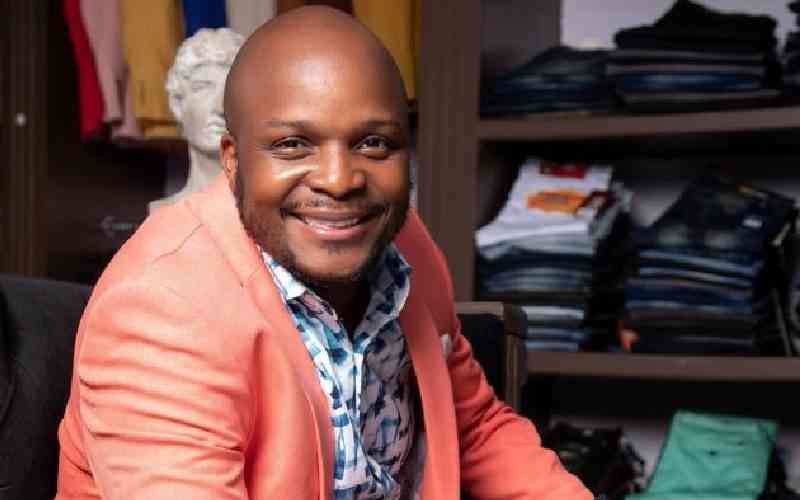 Now, nearly a decade into his career, he has come to be known as one of the highest-paid MCs in the country, a radio and TV personality, and an adored comedian.
In July 2018, he emceed an event that was presided over by former US President Barack Obama in Kogelo, Siaya County. Obama was at the venue to launch the Sauti Kuu Foundation, an NGO started by his sister Dr Auma Obama.
The gig reportedly earned him Sh2 million. "Just when we were starting to make our names, Kiss 100 announced their search for Nyambane's replacement. Thousands came to try out," he said.
And although the radio station wanted degree holder's he took his chance and decided to try out anyway and show the skills he had to offer. Against all odds, he made it through and impressed fans and colleagues alike.
"After a five-year stint at Kiss FM, he left for the newly launched Radio Maisha," The Standard reported in 2020.
Soon, Radio Maisha became the leading radio station.
"We broke all the rules, we just went to have fun," Jalang'o said about his role in steering of Radio Maisha to the radio station with the largest audience in the country.
Now, as the country awaits the conclusion of the national tallying exercise with bated breath, Jalang'o can look back at his career with pride and utter accomplishment, joining politics with the same zeal that he has tackled all his previous positions.
Related Topics