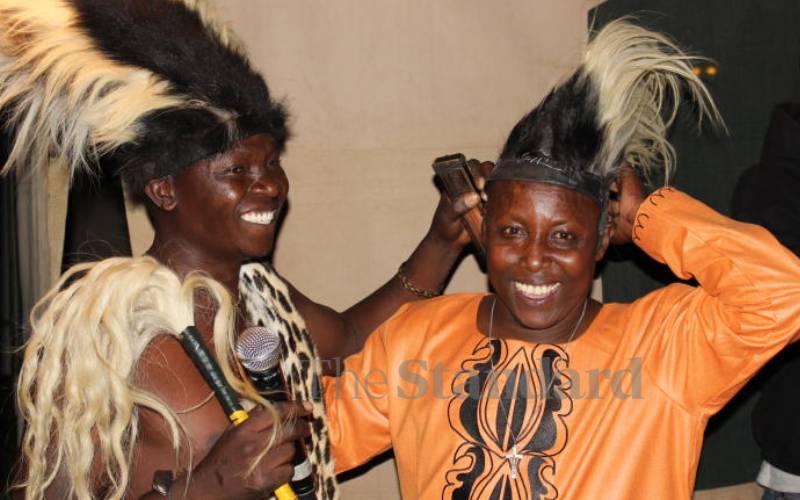 When the song My Jaber by H_art the Band and Brizy Annechild first hit the airwaves, there was a massive, positive response from the fan base.
The six million views on YouTube from their diverse fan base was almost unexpected considering Brizy who had been featured, sang the opening verse completely in Dholuo .
Okello Max in Sauti Sol's Rhumba Japani and Nakufa with Bensoul and Amlyoto, also caused a stir for his Dholuo verses.
However, the biggest beneficiary of the new love for Luo music among the younger, urban population is, Prince Indah. With the release of Adhiambo, with Bahati, he has become a darling and a household name. Before that, was Mama Watoto, also a success.
Luo music has for many years been played in both rural and urban settings, albeit with a popularity almost limited to a certain demographic. Unlike popular belief, Luo music is not entirely Benga. It can be categorised into Ohangla, Benga, Rumba, and the most contemporary form, Afro-fusion.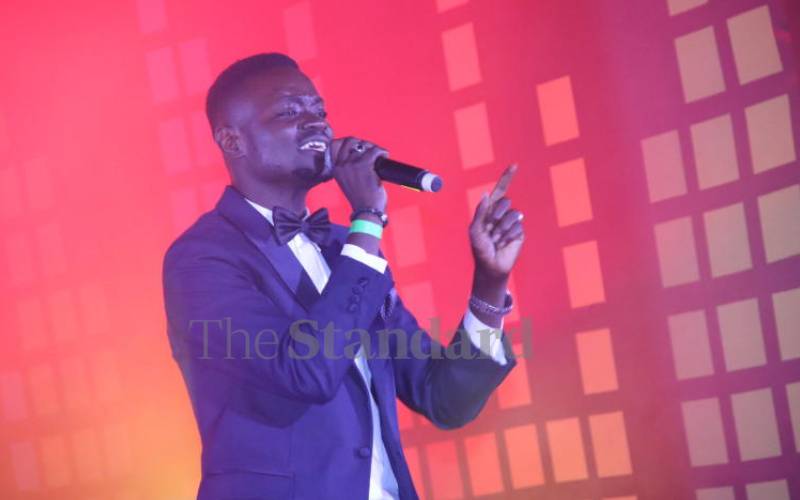 One of the earliest genres of music among the Luo community was Ohangla. In the pre-colonial era, music among the Luo community was functional. This was influenced by the life and the patterns within the community.
Music was either for a religious, ceremonial or political purpose. It was composed for and performed during social functions such as birth and initiation ceremonies or death or for any events in between. Sigweya, for instance, was a common funeral dirge. Songs were also sung during work or beer parties or even to cleanse people and send away evil spirits.
The original Ohangla music was fast-paced, high pitched, vulgar and often accompanied by vigorous dancing or movement of the body. It was mostly ritualistic in nature and often accompanied by a nyatiti.
Luo culture also boasts of other traditional instruments such as tum, orutu, abu, oporo and okodo, among others. Modern Ohangla is slower in tempo, tamed and has incorporated Western instruments. The most popular Ohangla musicians include Ayub Ogada, Onyi Papa Jey, Osogo Winyo, Tony Nyadundo, Opija (Emma Jalamo) and Lady Maureen. Contemporary Ohangla musicians include Makadem, Olith Ratego, Atisana, Gabriel Wuod Akonya, Kent Mugenda Ja Siaya, Daniel Onyango, among others.
Benga music originated in the 1950's, George Ramogi and Kabaselle are considered the founding fathers. They tried to adopt traditional Luo music to Western style replacing the nyatiti with an acoustic guitar, later, electric. The late 1950's and 60s are considered Benga's formative years, during which John Ogara is credited with pushing Benga beyond the village confines.
David Owino Misiani, formed the first Benga band in 1967, which released a number of hits until 1972 when a new band, Victoria Jazz was formed by Ochieng Nelly Mengo and Mazee Collella. Ogara paved the way for the debut of big names such as D.O Misiani, Peter Rachar, Paddy Onono, and Kaudha Twins, among others. Later, the likes of Osito Kalle and Okatch Biggy.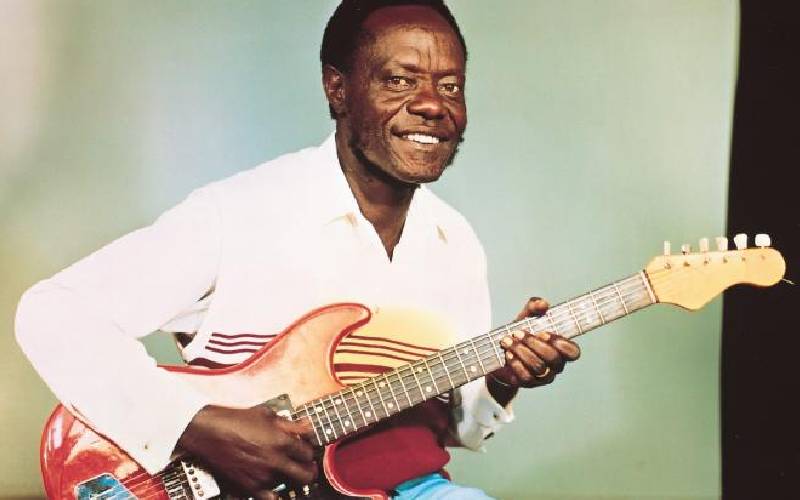 The 70s saw the entry of Oluoch Kanindo, former technician at Kenya News Agency and Voice of Kenya (KBC) into Benga, growing into a music production guru amid a lot of controversies. Together with other musicians such as Osumba Rateng, Vincent Bunde 'Redman', Juma Othech and many fondly referred to as the River Road Sessions musicians, Kanindo, managed to change the face of Benga, then considered uncultured and for the lower classes.
Benga gained popularity attracting record buyers across the continent. Luo musicians who still sing the original Benga include Omondi Long Lilo, Dola Kabarry, Atomi Sifa, Aluoch Jamaranda, Odhiambo Tusker, Oginga Wuod Awasi and Jerry Jalang'o. Contemporary Benga singers include Dan Aceda, who recently released an album titled, Benganology'
In the late 1950s and '60s, Kenyan Benga and Congolese Rumba existed parallel to each other. This new Rumba was slow in tempo and rhythm, but had most of the features of Benga. Musa Juma, popularly known as MJ and his brother Tony, are among the musicians known for this genre. The two brothers founded Orchestra Limpopo International, which toured the country for many years. They not only popularized the Luo Rumba, but also cultivated other Luo Rumba musicians like John Junior and Prezda Igwe Bandason. Other musicians include Dola Kabarry, Ogonji, and Madanji.
Today, Luo music has changed in form and style.
This flexibility has led to the trend of Afro-fusion where the different genres of Luo music are married to others. The result is often a wonderful, diverse piece of work appreciated and listened to by wider audiences. Take Winyo, whose brilliance has seen him produce Luo House music, continually breaking boundaries and limits of what was traditionally defined as Luo music bringing a freshness to the industry.
Related Topics