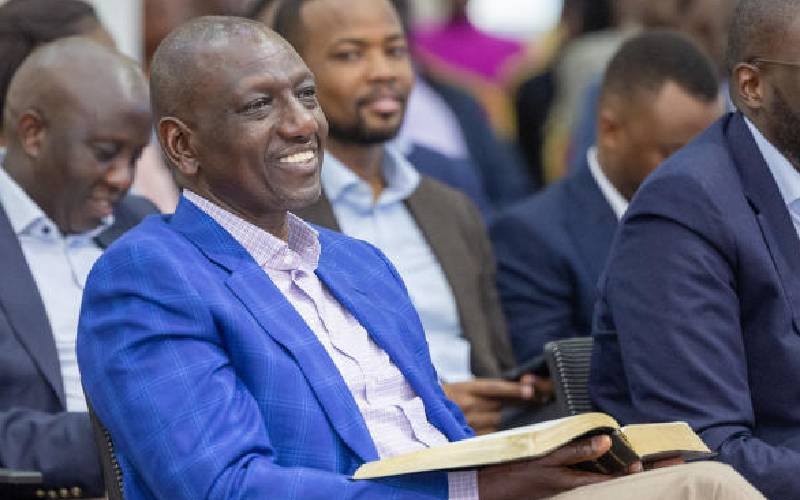 President William Ruto's US foray has put to rest to the lingering question of Kenya Kwanza's foreign policy. Departing from his predecessor, Dr Ruto has chosen the West. The newly-found camaraderie between Dr Ruto and President Joe Biden has elicited mixed reactions at home across the continent.
This is what the US Department of State said about President Ruto and Kenya recently: "Secretary of State Antony J Blinken met with Kenyan President William Ruto today to express appreciation for Kenya's longstanding strategic partnership with the United States and its significant contributions to global peace and stability. Secretary Blinken thanked Kenya for considering leadership of a multinational security support mission to Haiti, addressing the crisis in Sudan, promoting peace in the eastern Democratic Republic of Congo, and countering extremism in Somalia. The Secretary reaffirmed our shared democratic values and welcomed the deepening economic partnership between the United States and Kenya."
A month after Ruto assumed office, he deployed troops to troubled eastern DRC, saying they were "on a mission to protect humanity". The president committed $37 million to this mission. He followed by appointing his predecessor President Uhuru Kenyatta as peace envoy for the Great Lakes Region and Horn of Africa.
The president has also taken a stand in addressing the Sudan crisis. And recently, his decision to deploy police officers to fight gangs in Haiti, saw Ruto get recognition and praises from the US President at the UN General Assembly in New York. Kenya and the US have signed a Defence Agreement in readiness for the Haiti mission. During the meeting, the Ruto met with Ukraine's president Volodymyr Zelensky. Pundits and observers speculated that the president supported the West's support mission in Ukraine.
By looking and choosing the West, Ruto has also made himself a target. Political pundits especially from West Africa have called out Ruto for taking sides and aligning with the West, especially on recent spate of coups in West Africa. It must be remembered that some of the coup leaders have met President Putin. Ruto's stand in support of deposed governments have been interpreted as anti-pan-Africanism. Others have called him a political swindler and US puppeteer.
Is the president justified to look West? Unfortunately, there is no middle ground in international politics and foreign policy. Ruto had to make a choice and he did. It is no secret that Kenya has found itself in a precarious situation with the Chinese loans. Elected on a platform of lean budget and spending, Ruto pledged to reduce borrowing, effectively meaning he had to look West.
Also, the formation of BRICS seems to have catalysed Ruto's to look West because its founders bypassed Kenya in favour of Ethiopia. Ruto has also developed close friendships with Eritrea's president Isaias Afwerki and Djibouti's Ismail Omar Guellah. The two presidents have been instrumental in fighting terrorism. Incidentally, during the UN General Assembly the leaders from the three countries met with US Secretary of Defence and top military representees.
Ruto has also been at the forefront in leading climate change talks and action, another West agenda. In a compelling speech at COP27 in Egypt, he challenged G20 countries to remit carbon tax to Africa. He reiterated the same during the Africa Climate Summit and Paris. Ruto has thrusted himself onto global political scene negotiating better deals for Africa.
What should Kenyans expect from the US-Kenya alliance? Ruto has said the new relationship will yield strategic partnerships. He is optimistic that US investors will open businesses in Kenya and aid his hustler manifesto, thus creating jobs for millions of Kenyans. Already, the Trade ministry has signed deals with the US. Kenyans also expect the stringent US visa requirements to be relaxed.
Mr Kipruto is an advocate of the High Court of Kenya. [email protected]
Related Topics