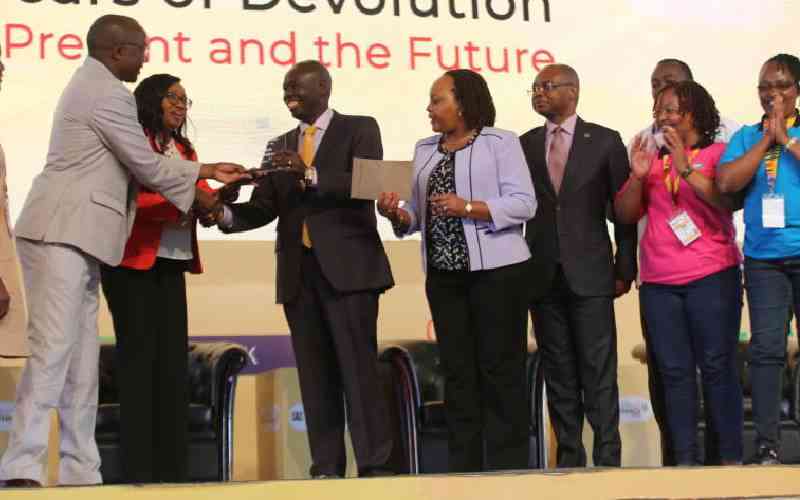 As Kenyans take stock of the 2010 Constitution, devolution stands out. Through devolution, rural Kenya has been opened up through investments in road networks. For once, no region can claim not to have an inch of tarmac road.
County headquarters have been spruced up, giving far-flung residents a feel of civilisation as they can access supermarkets, banks, good hotels, traffic lights, high-rise buildings and piped water without travelling to the city. On the flip side, devolution has its own fair share of challenges, including costly administration through over-representation, wanton corruption, unfocused leadership, cronyism, endless bickering pitting the assembly against executive and the worst, the near collapse of health services in most counties.
The scale of balance between achievements versus challenges is dependent on the county. The media recently documented several functions, including their monetary costs, that governors claim are still being performed by the national government to the detriment of the counties. Governors believe prolonged holding onto such functions is a plot to derail devolution. Clearly, the fourth schedule in the Constitution sets out distribution of functions between national and county governments.
However, most county governments are ill prepared to absorb more functions. In most counties, financial decisions are deliberately centralised at the county treasuries. In theory, planning and budgeting is bottom-up with each directorate preparing a work plan and budget that are consolidated into a county budget.
It is expected that each directorate, as an accounting unit, shall be funded to execute planned activities through budget holders. However, in practice all the accounting and procurement functions have been centralised, with the budget holders left to helplessly watch as their budgets are spent on unrelated activities.
As governors demand that the national government releases more functions, they must put in place proper working structures in the spirit of devolution. It is also imperative that functions should be devolved further by releasing funds and functions to the accounting units as per established structure instead of clogging the devolution channel at county headquarters.
It is callous for governors to continue complaining about national government being a threat to devolution while they have never shown any goodwill towards practicing what they seem to preach. Senate as the devolution watchdog should ensure county governments practice the letter and spirit of devolution.
Christopher Mwinamo is a Financial auditor
Related Topics