Content creator Diana Marua this week sat down with her nannies in a candid interview where she spoke about a variety of things including her relationship with Bahati and the glue that binds them.
In the interview posted on her YouTube channel, Diana said she is grateful to God for allowing Bahati to enter her life because he has transformed her in different ways.
She also said that their solid foundation has come in handy in their union and she never has issues submitting to him even when she is making slightly more money.
"Even right now I can say I am making slightly more than him. It fluctuates, yes, but there is a time when his music is doing well and he has shows here and there and makes a decent amount.
"When things are not okay on his side and I am making more, I still humble before my husband regardless of the amount of money in our respective bank accounts," she said.
The Hatutaachana singer said prior to meeting Bahati she had dated rich men but most of them wanted her to be a 'trophy wife'.
She explained that Bahati was different and would even preach the gospel to her when they went on dates.
Diana said she has always been open about her past and has never hidden anything from her husband despite what blogs write about her.
"I have never shied away from talking to Bahati about my past. It's not like we met and began dating and things happened while we were together.
"I came to Bahati and I sat him down and I told him, 'Babe, this was my life'," she said.
Adding: "No matter how much people talk out there…we are the happiest. Bahati shows me immense love and support. I am happy."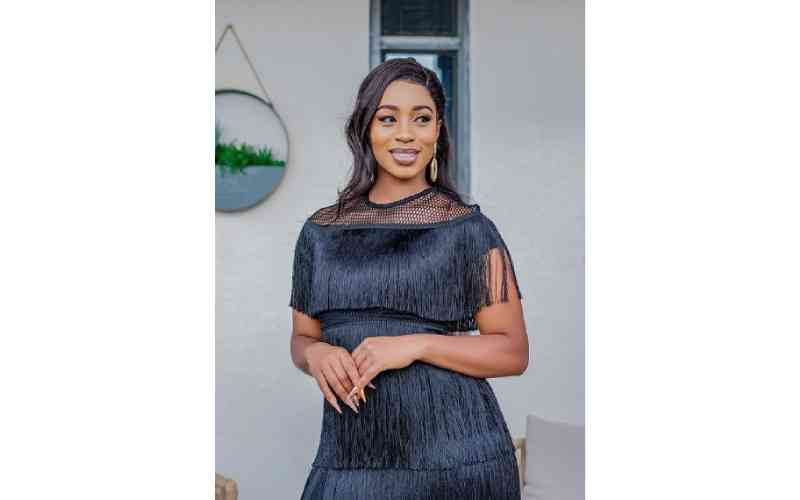 Asked whether she 'exposes her body' online, Diana said she is comfortable in her skin and does not have a problem with the content she shares.
"For my children, mi huiweka point blank. I'm comfortable doing what am doing. I'm not naked in front of people, it's not just one cameraman. I'm just in my space and very comfortable. This is what I want to do for myself, not for anybody else. It should not bother anyone," she said.
Related Topics