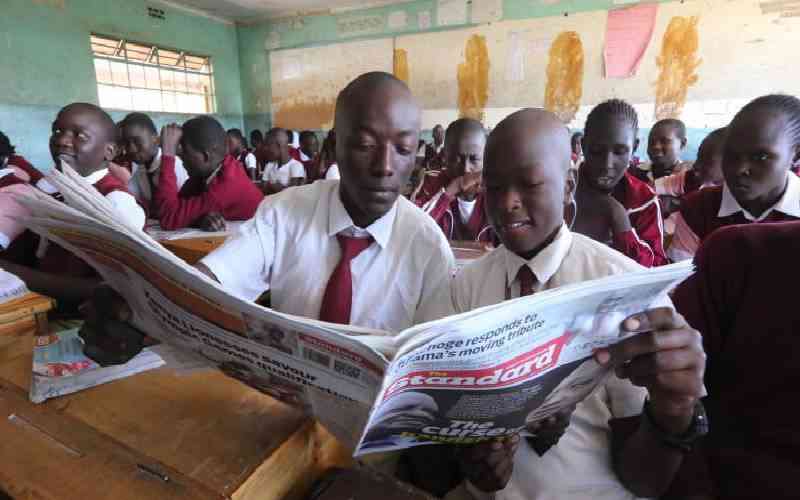 Learners across the country have started reporting back to school after a two-week break.
According to this year's revised school calendar issued by the Ministry of Education for Pre-primary, Primary, and Secondary schools and colleges, the third term officially begins on August 28 and will run until October 27, 2023.
In the final term, primary and secondary school learners are supposed to stay in the institutions for a period of 9 weeks.
This being the shortest term and critical because of the forthcoming national examinations, there will be no mid-term break.
Candidates who will not be sitting for the national exams will be on holiday from October 28 until January 8, 2024.
The Grade Six and Standard Eight candidates will sit their KPSEA and KCPE exams respectively for four days from October 30 to November 2, 2023.
This term will mark the last cohort of KCPE students under the 8-4-4 system that was replaced by the 2-6-3-3-3 Competency-Based Curriculum.
The Kenya Certificate of Secondary Education examinations will then begin on November 3, and run until November 24, 2023.
According to data from the Kenya National Examination Council (KNEC), about 2.3 million candidates are scheduled to sit this year's KCPE and KCSE examinations.
A total of 1,415,315 candidates are to sit for the KCPE exams, while an additional 903,260 students will sit for the KCSE papers.
David Njengere, KNEC's Chief Executive Officer said that the examination papers have already been set.
"Candidate registration has been concluded across the entire country, the formulation of examination papers has been successfully accomplished, and the examinations will be administered as per the predetermined timetable," Njengere told The Standard.
On November 27, the teachers will begin marking the exams until December 15, 2023, in a session that will run for three weeks.
The third term for students in Teachers' Training Colleges on diploma level that started on May 8 already ended on August 11, 2023.
Related Topics