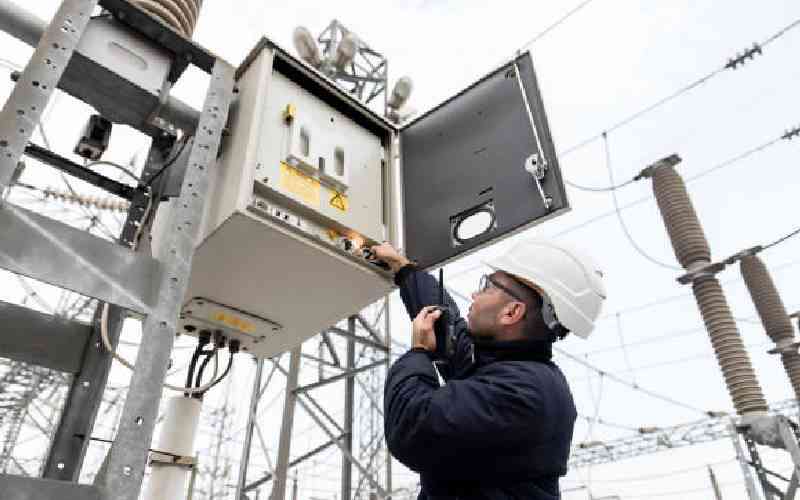 Kenya Power has commenced a pilot project to install special utility poles (smart poles) that will support the provision of high-speed internet connectivity as part of its revenue diversification strategy.
"The smart poles will provide an alternative way to deploy the last mile data networks using wireless technologies, thus providing a solution to telecommunication service providers to improve data coverage and capacity, as well as address the challenge of signal dropouts," said Kenya Power chief executive Joseph Siror.
The pilot project is currently being undertaken in partnership with Safaricom at six locations in Nairobi. Once the pilot phase is completed, Kenya Power will install smart poles within its overhead network.
It will then lease the space to telecommunication companies to mount their wireless transmission equipment, saving them the cost of setting up and maintaining masts.
The smart poles are in addition to Kenya Power's fibre optic cable network that runs along its electricity distribution infrastructure that it has been leasing to telcos.
Siror spoke Tuesday at the inaugural Kenya Power Grid Conference. The forum has brought together engineers to discuss challenges facing the grid and solutions that can be deployed to enhance system efficiency and grid capacity.
"Apart from the pilot for smart poles, the company is also in discussion with the Ministry of ICT to develop a framework through which we will play a critical role in the realisation of the government's digital economy agenda," he said.
He also said the company had completed the implementation of the Advanced Metering Infrastructure (AMI) project among large and medium customers who account for more than 80 per cent of the total electricity sales.
The project is expected to seal revenue leaks and reduce commercial revenue losses.
Through the project, the company said it has installed 67,000 smart meters in small and medium enterprises (SMEs) premises and established six data control centres that enhance the visibility and monitoring of the smart meters.
The firm said the AMI project has resulted in eight per cent growth in sales due to enhanced accuracy in meter readings, prompt billing and reduced energy pilferage.
Related Topics