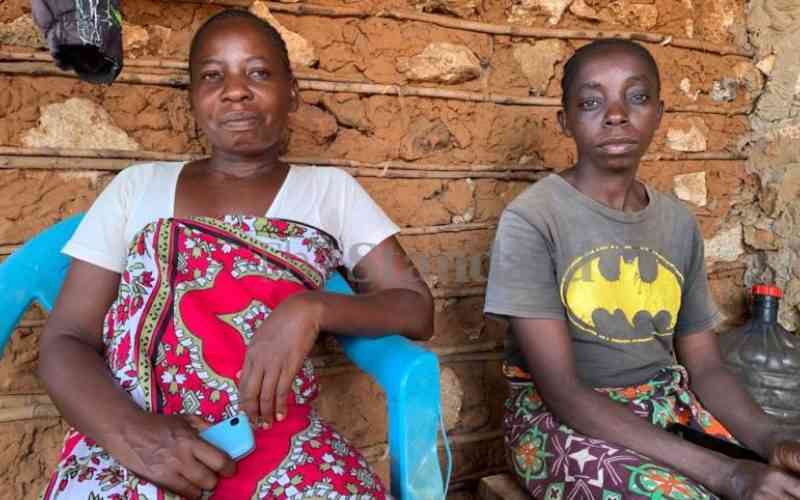 A team of health experts has launched a community-based model of training health volunteers to avert cases of maternal and infant deaths in Nairobi's informal settlements marred by poverty and low coverage of maternal services. Nairobi was picked for initial trials, as its informal settlements have poorer quality services compared to other urban areas.
Dr Obinna Orjingene, a Public Health specialist with the John Hopkins Programme for International Education in Gynaecology and Obstetrics, who led the team, says people in informal settings in Nairobi suffer disproportionately high rates of maternal and neonatal mortality rates and are greatly underserved.
The team thus trained the first cohort of 30 Community Health Volunteers (CHV) from Ruaraka sub-County on maternal newborn and child health.
The cohort was the first of about 700 CHVs who will be trained on maternal and child care and to provide access to underserved populations in deprived communities of North East Nairobi.
The volunteers will sensitise the community on antenatal care, importance of hospital deliveries, appropriate post-delivery care and feeding of the newborns.
"Sensitising community health volunteers will foster cross-learning and sharing best global practices that will reduce death of mothers at birth, and newborns," said Dr Orjingene.
Dr Caleb Mulongo, a health finance specialist, explained that CHVs are vital in improving maternal and newborn health, as they understand challenges in their areas making them ideal to help avert deaths.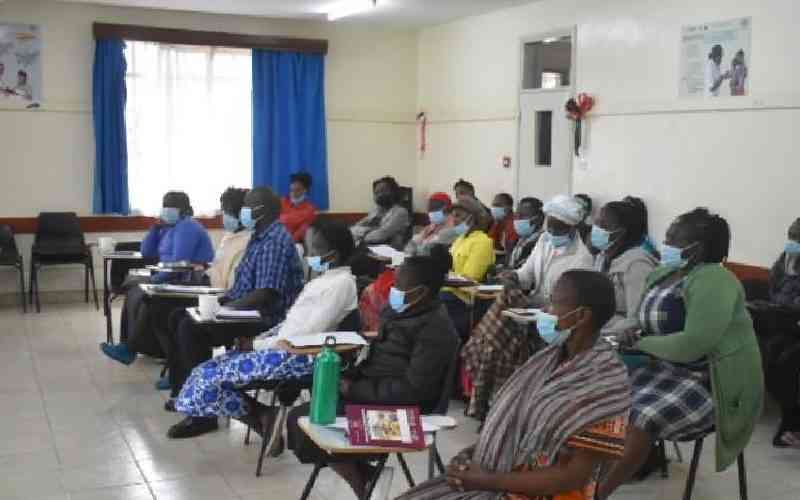 He said the community health strategy with a strong focus on prevention and health promotion was anchored on Universal Health Coverage. "Building the capacity of CHVs through appropriate training, robust supervision and effective linkage and referral systems can help improve population health outcomes," said Dr Mulongo.
Dr Orjingene said high numbers of maternal and neonatal deaths continue to be a concern in the country and across the globe.
Winny Mungai, the sub-County Public Health Nurse, highlighted the need for birth preparedness, and access to essential primary health care services during pregnancy, with CHVs as key in home-based newborn care for their capacity to single out danger signs in pregnancy and thus making referrals of mothers and babies to hospitals.
Dr Lydia Okutoyi, Head of Patient Safety and Quality Healthcare at Kenyatta National Hospital, and President of Society of Quality Healthcare in Kenya, said: "Equipping community volunteers with knowledge will enable them to pass right information to households, including women in their respective communities."
Dr Robert Kariuki, the sub-County Medical Officer of Health, reiterated the need for collaborative efforts between health departments, health stakeholders and the community in improving maternal health indicators.
The initiative is driven by the Nairobi Metropolitan Services Department of Health, in partnership with the World Friends Onlus, and the Society for Quality Healthcare in Kenya, to build capacity of CHVs within Ruaraka sub-County in quality Community-Based Maternal, Newborn and Child Health.
Related Topics