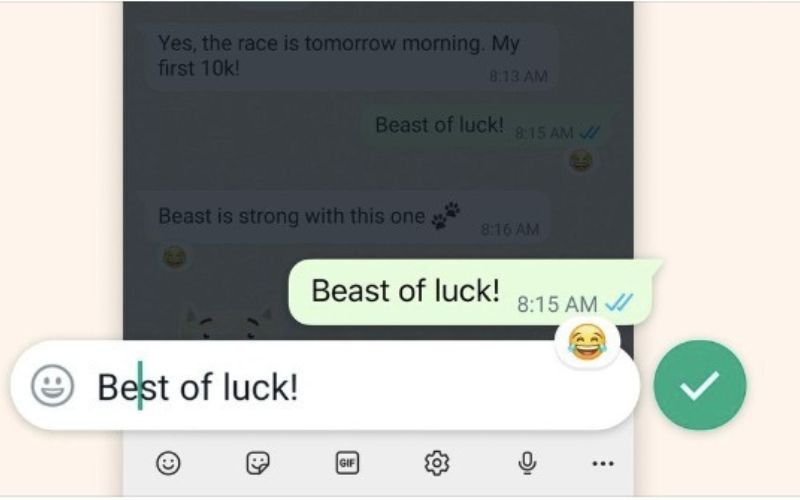 Whatsapp users will now be able to edit messages within 15 minutes of sending, Meta's Chief Executive Officer (CEO) Mark Zuckerberg has said.
Zuckerberg made the announcement on his Facebook page on Monday, May 22.
With the launch of this feature, Whatsapp users will not have to delete full messages but click on the edit button which will allow for correction of words or sentences.
"All you need to do is long-press on a sent message and choose 'Edit' from the menu for up to fifteen minutes after," says the Whatsapp blog.
Additionally, messages that have been edited will have the word 'edited' alongside them.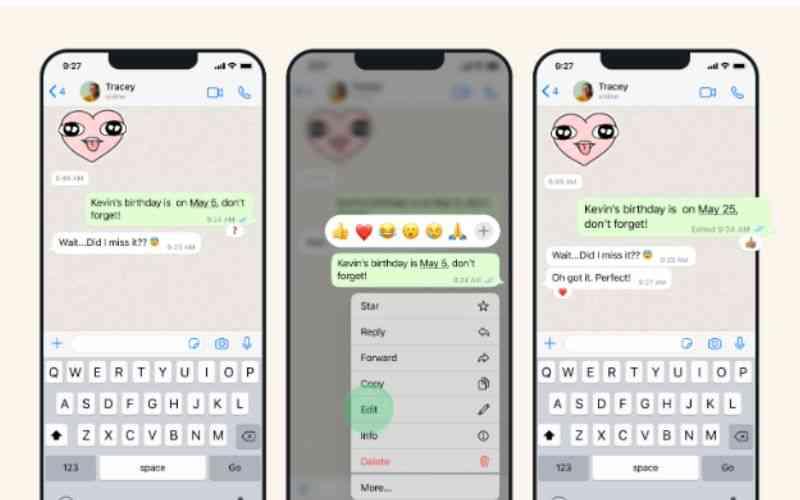 This will make the recipient aware of the correction without showing edit history.
"As with all personal messages, media and calls, your messages and the edits you make are protected by end-to-end encryption," the company said in a blog post.
The feature has started rolling out to users globally and will be available to everyone in the coming weeks.
Related Topics