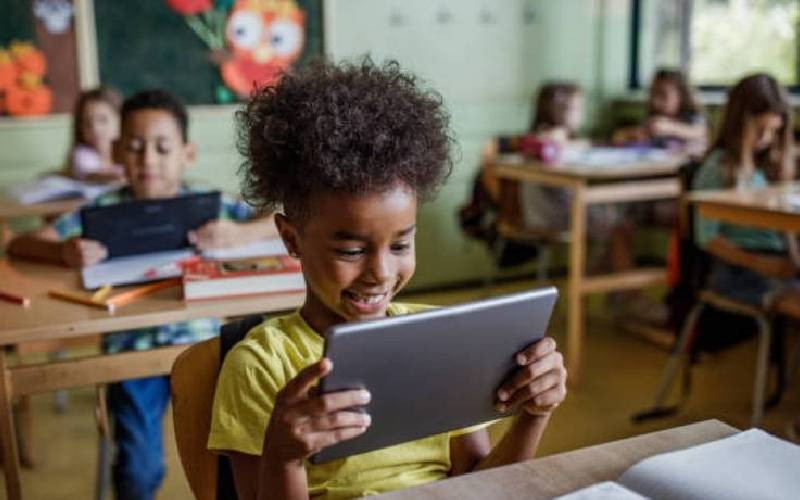 The entry of chatbot, ChatGPT, natural language processing tool driven by Artificial Intelligence technology, has been one of the trending debates lately with fears that it might lower problem-solving skills among students.
Chat Generative Pre-trained Transformer, also known as Chat GPT, was released in November 2022, and is now being used by a number of users among them learners. It interacts in a chatty way and can be able to answer questions and even reject inappropriate requests.
The impact of controversial, yet futuristic and powerful technologies on teachers and learners formed part of the in-depth discussions at the 14th edition of the Sharjah Children's Reading Festival in the United Arab Emirates.
Educators and literature experts said the potential of the controversial, yet futuristic and powerful technologies as an educational tool outweighs its risks.
"In the 1990s, the then-new phenomenon of the internet faced a lot of resistance too, but it is now a vital part of children's learning and education. Similarly, AI comes with a package of opportunities. If learners are already using ChatGPT in their assignments, why not put it to better use?" Dr Karima Almazroui said.
Incorporation of AI in education, they say, is expected to revolutionize education while addressing some of the biggest challenges being in the sector today.
The users can instruct ChatGPT to write computer codes and even debug the codes, it can also
It can also write essays on any topic, poems and even songs or entire research paper. However, it has its own limitations and sometimes may give wrong responses and can be too wordy.
And now educators say AI can be utilized to improve educational opportunities and outcomes by helping children read and write based on their proficiency and interests. Technology, she added, will give learners the academic support to develop interest.
"Previously, children learnt by memorizing, now they can use AI to engage and interact with and develop a 'researcher' brain, improving their critical thinking and competencies." Drt Almazroui adds.
But Egyptian publisher, author and editor Amal Farah discussed the pros and cons of letting AI play a role in education, curricula and children's books, and the effects it could possibly have.
"I think education experts may be fearful of AI at the moment, because our view of education and syllabi are structured a certain way," Farah said.
She added that, "If you think about it, in the medieval era, scientists were executed for their theories and libraries burned down, so in a way our attitudes to technology or AI are the same reaction or response - we are just skeptical of something new or untested, but it doesn't mean it is wrong."
She said AI can be used in education to condense journals and materials which teachers might not have the time to do. She says it also helps users to learn languages.
She, however, says that while it can be useful, there are risks and dangers of using AI and there is need for to put in place systems and policies in place, 'similar to what cybersecurity rules did for the internet, which will take time'.
2019 Global Teacher Award winner Peter Tabichi told The Standard that technology is evolving fast and should be a priority in the country.
He says that while the scenario might be different in developing countries as compared to the rest of the developed countries, he said digital literacy programs should be a priority to both teachers and learners.
"The fact that that these technologies are here with us and are fast evolving means that there is need for teachers to also understand how AI works. There is need to bridge the digital literacy gap between the students who, majority of them seem to learn faster and the teachers in times of AI technologies," he said.
To minimize the gaps, he added that there was need to skill teachers on technical areas.
While the entry of AI initially sparked fears among educators that students might misuse it, Tabichi said there needs to be safeguards in place to avoid misuse.
"Risks will always be there and despite the magnitude, there is need to understand how AI is working and the opportunities it presents, therefore a need for formulation of policies. To boost understanding of AI in schools, digital literacy should be a priority," he added.
Related Topics