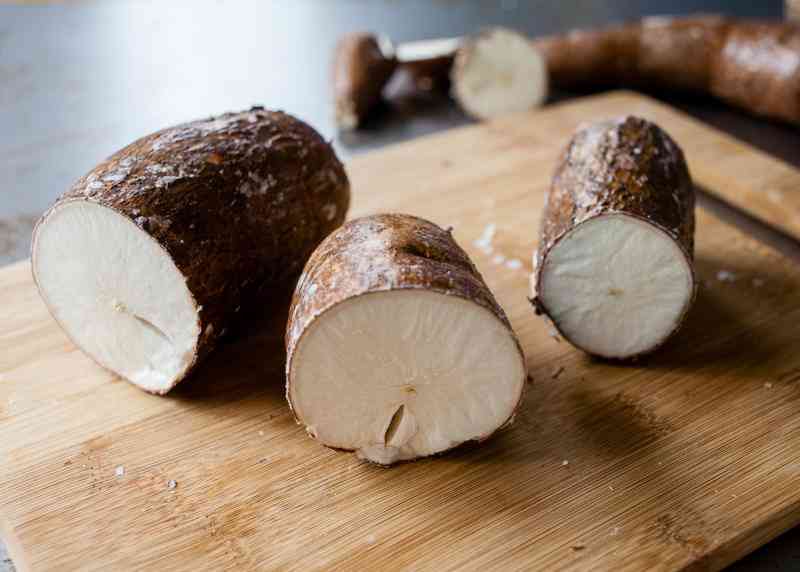 Instead of dying of starvation households in drought-hit Ganze in Kilifi County have opted to embrace genetically modified cassava.
Members of Mali Shambani Aggregation Group have warmed up to the new variety of cassava variety known as Tajirika which was developed by the Kenya Agricultural and Livestock Research Organisation (KALRO) in 2018.
"The variety is drought resistant, has higher yields and matures faster unlike maize and other crops," said Ms Agrippina Mumba a farmer and member of Mali Shambani Aggregation Group.
Disease attacks
Ms Mumba said Tajirika also withstands attacks from Cassava Brown Streak Disease and Cassava Mosaic Disease which are the major threats to the crop. Cassava brown streak virus disease is a damaging disease of cassava plants and is especially troublesome in East Africa. Cassava mosaic disease is the most severe and widespread attack, limiting production of the crop in sub-Saharan Africa.
"Earlier this year, I planted Tajirika cassava and it has matured very fast. It doesn't require much water to grow and provides higher yields," she said.
In Kilifi, drought has left thousands of residents food insecure and tubers like cassava are a welcome relief.
Value addition
The Mali Shambani Aggregation group grows and processes the drought-resistant tuber and once milled, some of the flour is used in making cookies, crisps, chapatis, mandazi, cassava and starch.
The group comprises 14 smaller outfits, with up to 25 members each spread across Ganze sub-county. The members grow the cassava individually but add value as a group. Mumba herself farms the crop on two acres. Initially, farmers would sell the produce to households where it was eaten raw or boiled before being consumed.
Their current factory has a milling plant, aggregation centre, washing area and a solar-powered dryer but the plant is housed in a semi-permanent building.
"All our members take cassava to the centre where we wash, peel them, slice them into tiny pieces and dry for three to five days before we the mill using a machine that grinds up to 10 tonnes once," Mumba explained.
Mr Phillip Ndurya, the coordinator of Mali Shambani Aggregation group said their plan is to build a big factory to do mass manufacturing of different products from cassava.
He said their five-year cassava value addition project is funded by the European Union in partnership with Ustadi Foundation.
"Our products have attracted international attention. We recently inked a deal with World Vision to deliver 2,200 kilograms of cassava flour," said Ndurya.
Most farmers in the group used to grow maize as well as cassava but embraced the latter exclusively due to frequent dry spells and the ready market from the value addition project.
From an acre, farmers harvest an average of eight tonnes of cassava. The project targets 10,000 farmers in all the seven sub counties in Kilifi.
"After gathering the farmers, we trained them on best agricultural practices and helped them acquire satisfied cuttings from KALRO,'' said Karembo Mweni from the Ustadi Foundation.
Mrs Mweni urged the farmers in Kilifi to embrace the cassava crop by planting it widely as they would always harvest it for sale and household food.
Already the Kenya Bureau of Statistics is in the process of certifying its products to enable them to expand its markets.
Sustainable farming
Chula Mwagona the Kilifi CEC for Agriculture Livestock and Blue Economy said the county government will buy cassava seedlings from farmers to boost their earnings.
"For sustainable farming, we intend to drill boreholes so as to do irrigation and to stop relying on relief food," Chula said.
Ganze legislator Kenneth Kazungu urged the residents to move away from the traditional maize which is not doing well due to the persistent drought.
''With traditional staple crops facing increased threats; We need to warm up to alternative crops that were initially neglected to boost food security,'' Kazungu said.
In 2019, Kenya developed the National Roots and Tuber Strategy to guide the development and production of the crop for industrial use. It identifies tuber crops as an important source of food for humans and livestock in the wake of climate change.
Related Topics