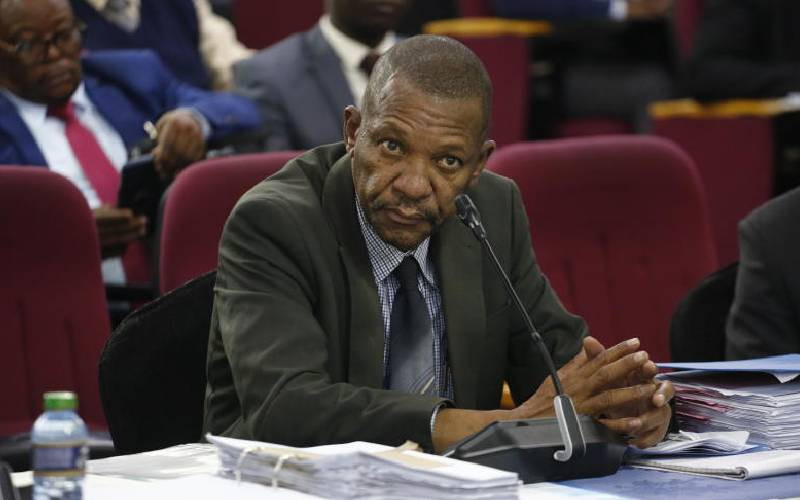 Taita-Taveta MCAs have accused Governor Andrew Mwadime of failing to heed the Ethics Anti-Corruption Commission (EACC) advisory which declared the appointment of six extra advisors illegal.
Mahoo MCA Daniel Kimuyu has filed a petition asking the Executive to furnish the House with information on the implementation of the EACC advisory dated August 31.
"I would like the chairperson of administration, security, public participation, and community service to furnish this House with information, within seven days, on the implementation of this above-mentioned advisory regarding the irregular appointment of the six extra advisors," the opposition legislator told Speaker Wisdom Mwamburi.
Mr Kimuyu faulted the governor for expanding the Executive to accommodate his political allies without considering the huge wage bill and academic qualifications of those appointed.
"We want to correct the mistakes. We will stand tall to effectively deal with corruption and mediocrity in government," warned Deputy Speaker Anselim Mwadime.
Last month, the MCAs declared the creation of six positions by Mwadime illegal, a move that has put the two arms of government on a collision course.
Mwadime is yet to implement the House resolution passed two months ago declaring the appointments illegal, with County Attorney John Mwakio defending the positions.
The County Public Service Board chairman, Alfred Mlolwa, could not confirm or deny involvement in the recruitment of excess staff at the governor's office.
In its advisory, the EACC warned some counties against breaching the existing guidelines for the recruitment of staff for the executive office of the governor.
The new positions were declared illegal by the EACC and the County Assembly included advisors on Water, Hygiene, Sanitation and Health, Cohesion, Peacebuilding and Conflict Resolution, Lands and Governance, Blue Economy and Investment, Women, Gender and Social Services, and Chief of Protocol.
"In particular, the relevant circulars previously issued by the Transition Authority and the Salaries and Remuneration Commission limit the staff in the governor's office to the following officers, with set terms and conditions of service," stated the EACC in its letter. The positions include Chief of Staff, Economic Advisor, Political Advisor, Legal Advisor, Director of Governor's press and support staff.
The EACC letter warned governors that those violating the law shall be held personally liable for any loss, unauthorised expenditure, or over-expenditure of government revenue and other resources occasioned by the recruitment of such staff in their respective counties.
Related Topics