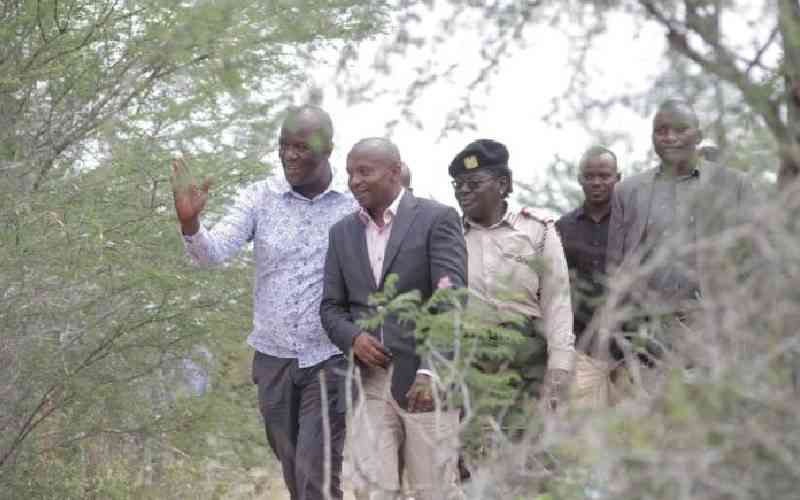 There is enough evidence to charge pastor Paul Makenzi with genocide, Interior Cabinet Secretary Kithure Kindiki has said.
Speaking after the second phase of postmortems on 129 bodies exhumed from Shakahola Forest began, Kindiki said that there were more mass graves in the area.
"We have evidence and data showing more mass graves, and victims holed up in that forest. It is sad, but we will comb the entire land to ensure that no Kenyan dead or alive will be left there," he said.
The CS also confirmed that a survivor rescued last week succumbed to dehydration on Wednesday at the Malindi Sub-County Hospital.
"The particular survivor continued to resist eating, we tried our best to feed the victim, but he died after his organs failed," said Kindiki.
Kindiki said that the homicide and forensic experts would resume the third phase of exhumation after the postmortem.
"The suspension was meant to allow the postmortem exercise and to free the morgue for public use. After the autopsy we transfer the bodies to a temporary morgue," he said.
He added that the rescue, recovery, and identification of bodies would take longer than anticipated.
"We have also involved the director of survey to make sure that the entire Chakama ranch is combed. We are contemplating charging Makenzi and his aides with genocide and other human crime offences," he said.
So far, 91 people have been rescued from the forest. Kindiki said all government officers who were on duty when the Shakahola massacre happened would be investigated.
"Between the commission of inquiry and the task force there would be accountability for all public officers whose conducts or misconducts, omission or commission led us to this horrible event, and whoever will be found guilty the law will take its course," said Kindi, who was accompanied by Kilifi Governor Gideon Mung'aro.
Kindiki extended the curfew at the 50,000-acre Chakama ranch. "I have signed another gazette notice and Shakahola Forest will continue to be a crime scene for the next 30 days."
The Shakahola deaths hit 241 after five skeletons were recovered last week.
Related Topics