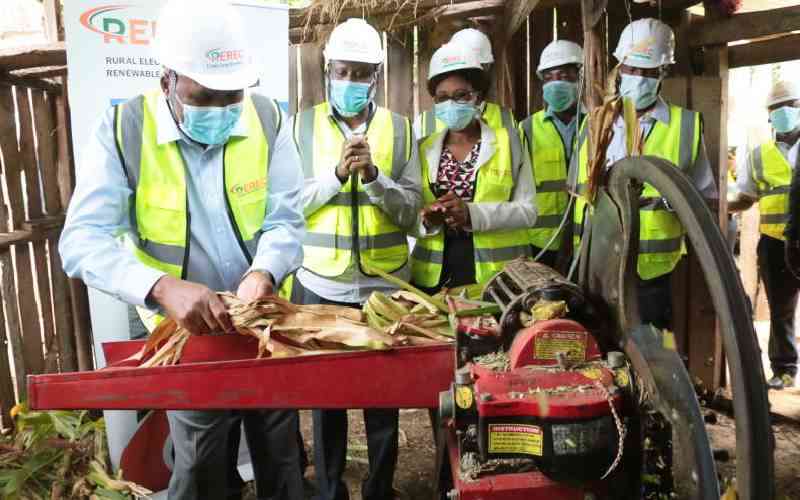 Members of Parliament are pushing for Kenyans to pay contractors directly for power connection, which will edge out Kenya Power.
The proposal by the National Assembly's Energy Committee will allow Kenyans who wish to be connected to electricity pay contractors licensed by the distributor and its sister company, Rural Electrification and Renewable Energy Corporation (Rerec).
The contractors will then do the high voltage connection, thereafter issuing the customer with a certificate.
The customer will then walk to the nearest Rerec or Kenya Power offices and present the certificate, who will then go to examine the connection. If it satisfies them, they will then energise that line.
This move, as explained by the committee chair and Mwala MP Vincent Musyoka, is meant to reduce the hurdles Kenyans go through when they want their homes or businesses connected to power.
Currently, Kenya Power or Rerec pays contractors after a customer pays for the connection.
Mr Musyoka was of the opinion that Kenyans have to do a lot and are also charged a high amount, only to be taken round in circles for years before Kenya Power connects them.
Adoption of the proposal, he said, would help Kenya Power in regularising the illegal connections and start charging for the energy consumed.
More revenue
Even so, he said the committee was aware that such a proposal if passed into law, would deny Kenya Power some revenue, but would eventually lead to more income.
"You might think it will deny you revenue, but it will give you more because you do not make profit in the lines but in (electricity) charges," said Musyoka as he engaged Kenya Power Chief Executive Joseph Siror, who was appearing before the committee to respond to audit queries raised by a report by the Auditor General.
"You energise that line when it has been inspected and within a very short time, you will see everybody getting connected and you start generating revenue.
"It will work to your benefit. The issues of demand which Kenya Power is struggling with because you have so much (power) that you cannot sell will be sorted."
Related Topics