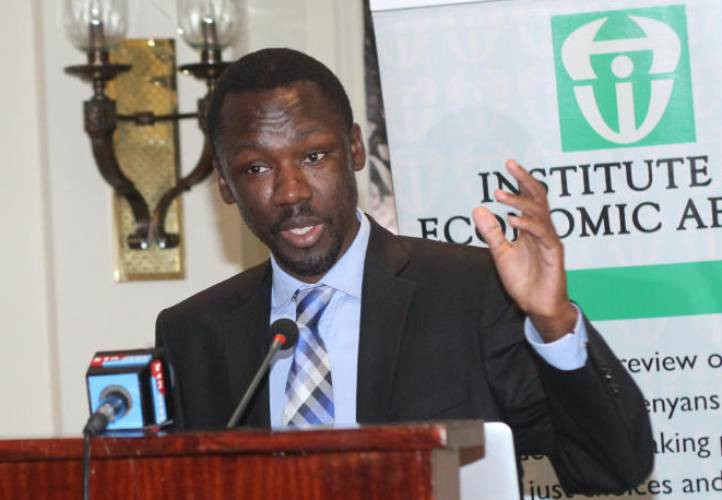 Economist Kwame Owino has cautioned Kenyans, advising them against supporting the Housing Fund project.
Owino asserts that the government's motives for aggressively promoting it lack transparency.
During an interview with Citizen TV on Wednesday, June 7, the economist, seeking to break down the proposed housing levy stated that the project, outlined in the proposed Finance Bill, 2023, aims to utilise the fund to safeguard its own financial interests and attract investors.
"The government has already entered into commitments with investors who are responsible for constructing these houses and providing them with free land. The housing fund is created to assure these investors that the government will absorb the risk by guaranteeing payment. They are labeling this financial structure as a fund, which is why they are imposing it on Kenyans," said Kwame.
He added, "The only beneficiaries will be the investors who are urged to build with the assurance that the fund will cover their risk by compensating them. The information you hear about the project is misleading, and despite its flaws, this fund is destined to collapse within seven years."
According to Owino, if the government genuinely aimed to address the housing issue, it would first ensure that Kenyans have sufficient resources to afford better housing.
"The problem is not housing itself; the problem lies in people lacking the financial means to pay for these houses. They are already burdened by paying mortgages for politicians and government employees through their taxes. However, if the government wants to construct houses for those residing in slums, that would be a positive step," he said.
Nevertheless, if there were to be a housing fund, Owino suggested that the government could acquire funds from existing taxes and implement it through the National Housing Development Fund.
Owino's remarks come in response to Deputy President Rigathi Gachagua's recent statement, where he alluded that leaders who fail to pass the bill should not anticipate national government funds for regional development projects.
Owino emphasises that Kenyans should take such statements seriously since the constitution guarantees the right to housing, but does not grant the government the authority to compel its citizens to own a home.
Related Topics