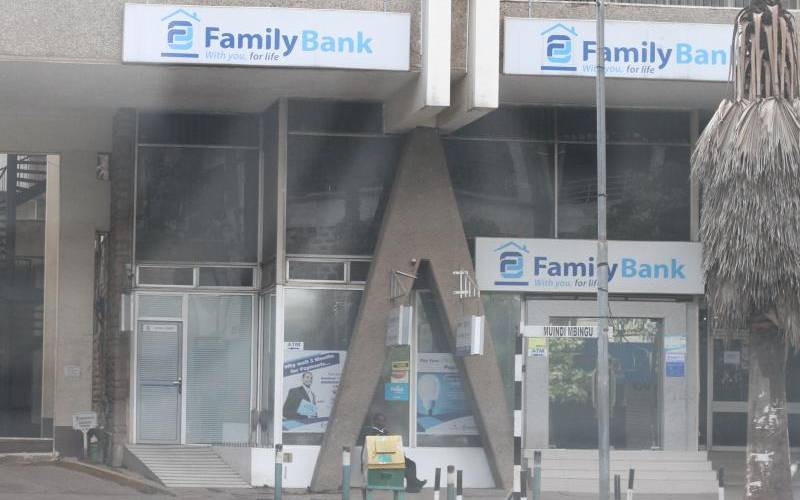 A bank has been ordered to pay a client more than Sh67 million for misleading her to guarantee a loan.
Justice Alfred Mabeya on Wednesday directed the Family Bank to compensate Deborah Ngugi Karanja, ruling that it was unfair for the bank to punish the businesswoman for her ignorance in signing the loan which caused her to lose her Sh65 million apartments.
"The court finds that the bank owed the client a fiduciary and contractual duty, but it was in breach of those duties which caused her to lose her property. She is entitled to compensation similar to the value of her lost property plus interest accrued," ruled Justice Mabeya.
Ms Karanja sued the bank claiming that they misled her to guarantee another trader who defaulted in repaying his loan and cost her the rental houses in Ruiru, Kiambu County.
According to the businesswoman, she took a loan of Sh24 million from the bank in 2014 to increase her residential apartments from 21 to 41 units, and was repaying the loan in monthly installments of Sh203,000.
She claimed that in June 2014, the bank's credit analyst Mary Wamaitha called her to the bank and pleaded with her to guarantee one Jackson Kirika who wanted Sh3 million loan for LPO financing.
Ms Karanja said she did not know Kirika and was misled by the bank official to sign the loan agreement.
When the businessman failed to repay, the bank added the amount to her existing loan, which made it impossible for her to service. Family Bank then sought to auction her residential apartments.
In a bid to rescue the property, Ms Karanja approached the Kenya Women Finance Trust (KWFT) to seek another loan to buy out the bank loan.
Unfortunately, the KWFT facility had a higher rate she could not sustain. KWFT eventually sold off her property.
But Justice Mabeya blamed the bank. "She should have been discharged from her guarantee and absolutely had no liability whatsoever to settle the LPO loan which she was misled to sign."
According to the judge, the bank was responsible for the mistakes and negligence of its employees.
He added that it was the bank's threats that led the businesswoman to seek refuge in a more worse place, KWFT.
"All she was doing was trying to run away from the unlawful actions of the bank. If the bank had not breached its fiduciary and contractual obligations then she would not have found herself where she finally landed," ruled the court.
He ordered the bank to pay Sh47,526,945 as special damages plus Sh19,961,361 as interest.
Related Topics