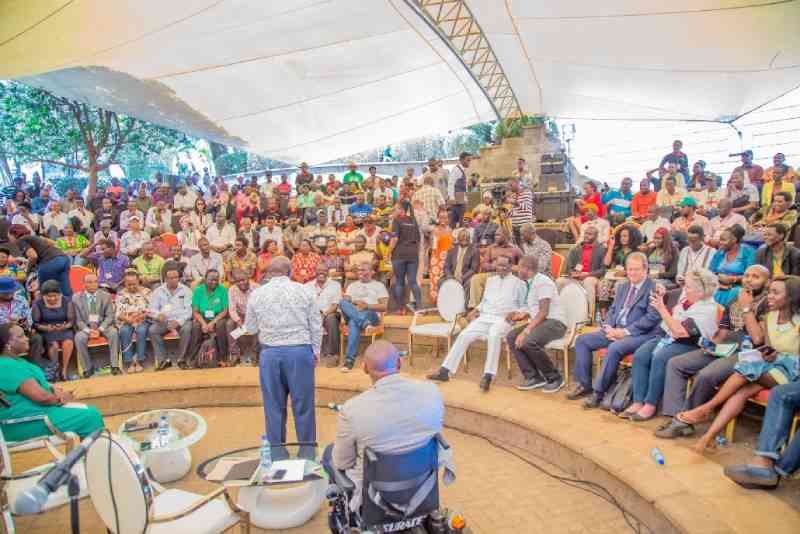 Dialogue is the distinguishing feature of democratic societies which are judged by the extent to which governments open up to citizen involvement in public affairs and the space they give for citizens to hold the government accountable.
It is a unique opportunity for policymakers and policy takers to gather and talk with, not at each other, on the issues that affect Kenyans and collectively reflect on progress made in enhancing the development and realization of democracy. It also allows the citizens to hold the relevant institutions accountable, and to collectively identify the structural reforms that are necessary for the growth of the economy and the improvement of the people's welfare.
The Centre for Multiparty Democracy (CMD-Kenya), a body founded by political parties in Kenya with the express aim of strengthening multiparty democracy has taken the initiative to enhance democracy and grow the democratic space through dialogue.
Since its establishment, CMD-Kenya has worked with both opposition and ruling parties and played a central role in substantive political changes moving Kenya in a democratic direction. Moreover, the organization serves as a platform for multiparty dialogue and cooperation with civic actors and policymakers to promote social justice, respect for human rights and fundamental freedoms, and political governance best practices.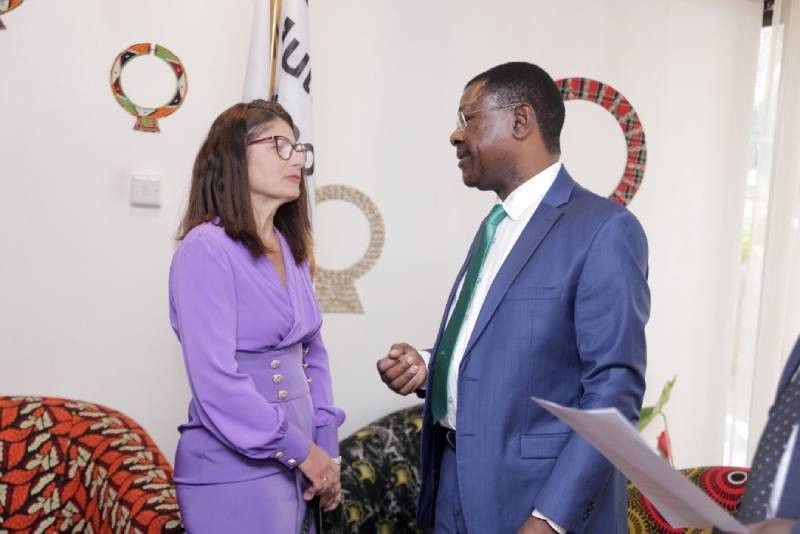 CMD-Kenya innovated the concept of the People Dialogue Festival (PDF) in Kenya inspired by democracy festivals organized in the Nordic-Baltic Sea region.
The concept has since attracted citizens from all walks of life and leaders who voluntarily meet on level terms focused on dialogue on governance reforms, socio-economic issues, and safeguarding democratic gains.
Over the last four years, PDF has attracted tens of thousands of participants including elected leaders, national and county government officials, political parties, civil society organizations, professional associations, the private sector, academia, trade unions, media, women rights organizations, youth-led & youth-serving organizations, community-based organizations international democracy support organizations and representatives of diplomatic missions.
The inaugural PDF event was successfully convened in March 2019 in Nairobi. Subsequent editions have been held in 2020, 2021, and 2022. Under the overarching theme Competition and Collaboration in Democratic Development.
The fifth edition is set to take place from 8th to 11th March 2023 at the Nairobi National Museum. The overall objective of the People Dialogue Festival is to provide a platform for political parties and other actors (both state and non-state) to be in [political] dialogue on governance reforms and socio-economic issues and to safeguard democratic gains.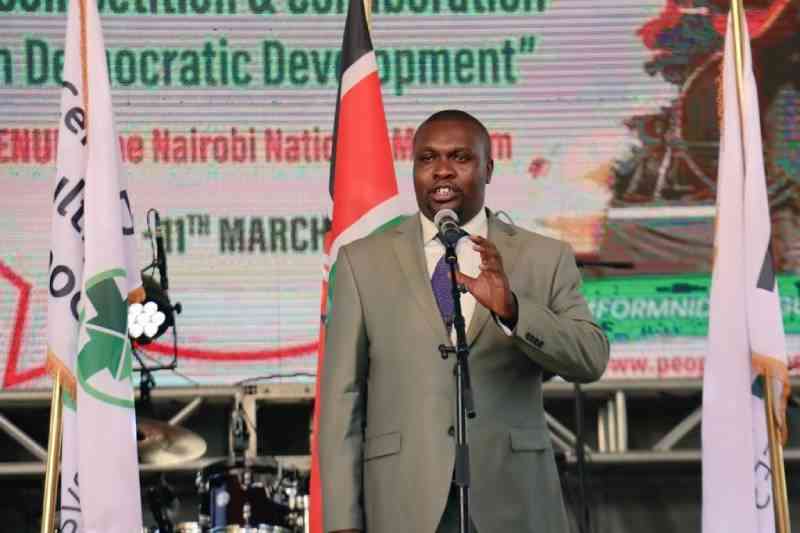 The fact that Kenya needs to emerge from the present and historical state of affairs that makes it increasingly vulnerable cannot be gainsaid. Hence the need for greater collaboration among leaders in public space, to deal with the underlying issues, develop answers to problems and move the country forward on a positive path of sustainable peace and development is inevitable.
A contrary path threatens to erase strides of development and may further entrench poverty and inequality, especially among young people who make up a high percentage of total Kenya's population. Collaborative national leadership will stimulate dialogue at different levels of society on ways to achieve more effective and holistic strategies for managing and resolving differences and building inclusive processes that advance good governance in the country.
PDF is uniquely relevant as it ensures that enhanced dialogue goes beyond the political elite and accommodates gender equality, the inclusion of youth, minorities, civil society organizations, and other non-traditional actors like citizen movements in a political decision-making process. Furthermore, PDF safeguards the active and meaningful engagement of different actors and citizens in public affairs.
The challenge is therefore to establish spaces for dialogue among state and non-state actors as well as ordinary citizens to strengthen their relationships towards the overall good of the country's democratic development and the transformation towards sustainable development. Through PDF, Kenyans are provided with a safe space for creative, open-minded, and collaborative problems, which is exactly what a genuine dialogue is about.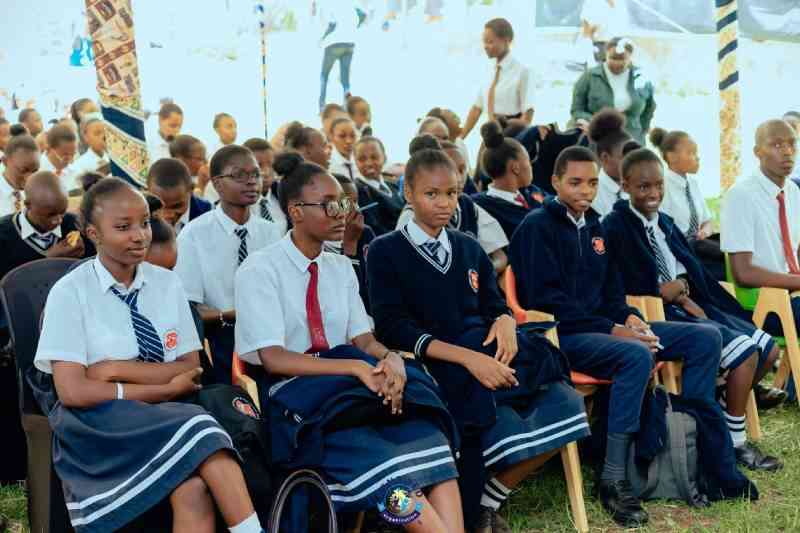 The Festival will also seek to deepen public participation through the provision of safe spaces for citizens to engage in dialogue on issues of national interest; improve citizens' understanding of governance and socio-economic issues and who and which institutions they should hold responsible; distil a reform agenda that political parties and other relevant actors can adopt for immediate and long-term implementation to improve people's welfare as well as advocate for issue-based politics, enhanced understanding of Kenya's development agenda and commitment to fulfilling its obligations to regional and global commitments including implementation of Sustainable Development Goals.
Besides, PDF aims at providing a platform where the common man, youth, activists, leaders, academia, artists and activists, policymakers, private sector thought leaders and development practitioners, at large, all committed global friends of Kenya converge to collectively explore practical ways of understanding and appreciating each other's role in, and deepening their contribution to, social and sustainable development, climate justice, amplifying vital voices, freedom of expression and democracy in its various manifestations.
Festivals are the fuel through which Kenyans have accustomed to not only celebrating unity in diversity but also amplifying the needs of the nation through creative arts. PDF is premised on the understanding that knowledge and democracy are more than just written rules and institutions and thus seeks to promote democratic development through an infusion of art and dialogue.
Throughout PDF, art in all its various forms – spoken word, graphic arts, creative arts- is honoured and celebrated and used as the means through which people are brought together to dialogue on various issues.
Renowned artistes take part in PDF, utilizing their talent to bring to the fore issues and simplify debate on complex issues/challenges afflicting society. The festival mode also helps break down walls and tear down staircases of an otherwise highly stratified society that is exemplified by the gap between leaders and the led.
Related Topics