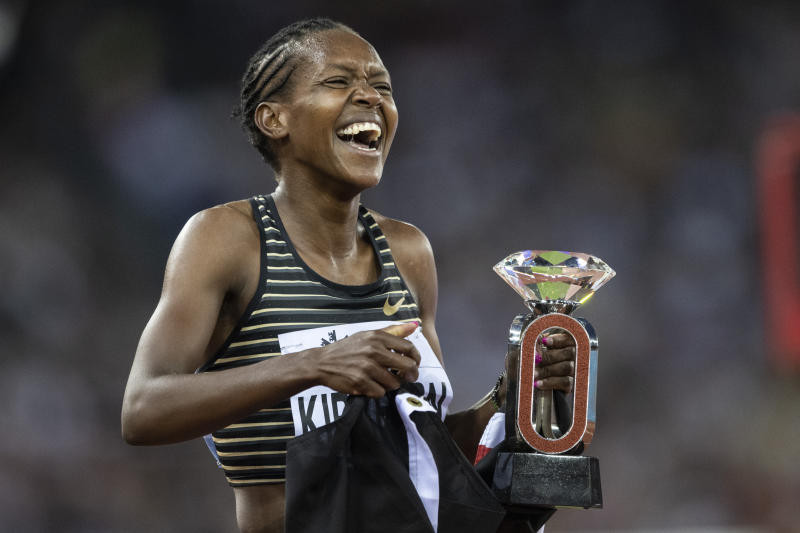 With commanding wins, jaw-dropping performances and clean podium sweeps, Kenyan athletes confirmed the country's status in road and track races in 2022.
Kenyan athletes showcased pure talent and extended dominance in key global competitions comprising the World Championships and Commonwealth Games and will look to do even more in the New Year that started today
From astonishingly ruling the six World Marathon Majors to displays of first class athletics tactics at the 2022 Diamond League face-offs and to causing major surprises and shocks in the world's most competitive races as well as local competitions, Kenyan athletes continued writing history.
Doping allegations however soured the sweet victories. Big shots were either suspended or barred from competing after testing positive for banned substances, and the country survived international sanctions by a hairsbreadth.
There were also concerns that Kenya was losing grip on its traditional races such as 3,000m steeplechase, 1500m and 5,000m among other distances.
Kenyan men won all the six World Marathon Majors, with Eliud Kipchoge producing another historic run, shattering his own world record in the Berlin edition staged on Sunday, September 25. He whizzed the tape in 2:01.09 to lower his previous record of 2:01.39, a time he recorded on the same course in 2018.
Earlier in March, Kipchoge had led Amos Kipruto to a 1-2 finish at the Tokyo Marathon, writing 2:02.40.
Evans Chebet, who has recently produced phenomenal performances and has never carried the Kenyan flag in global competitions, stormed to surprising victories at both the Boston and New York City Marathons in one of his most successful year - 2022.
In October, Benson Kipruto clinched the Chicago Marathon in 2:04.24, another WMM edition, beating Ethiopia's Shura Kitata and compatriot John Korir.
The same month, Amos Kipruto ran a well-judged race to claim the prestigious London Marathon title in 2:04.39.
Kipruto says the London race was his signature achievement in 2022, and is preparing to write more history in 2023.
"I am going to 2023 with a number of lessons from 2022. I learnt to be patient and that worked for me in 2022. As I did in London, I hope and pray for another success this coming year," says Kipruto.
At the World Championships in Oregon, USA, Kenya's team which had a total of 44 athletes brought home ten medals; two gold, five silver and three bronze, and finished fourth on the medal standings.
Faith Chepng'etich Kipyegon and Emmanuel Korir won Kenya the gold medals in the women's 1500m and the men's 800m at this year's Oregon22 world championships.
Beatrice Chebet produced the silver medal in the women's 5,000m while Hellen Obiri clinched the same in the 10,000m, Judith Jeptum in the women's marathon and Stanley Waithaka in the men's 10,000m.
The country's world bronze medals came from Margaret Chelimo in the 10,000m and Conseslus Kipruto in the 3,000m steeplechase.
Kipruto lost the steeplechase battle to gold medallist Soufiane El Bakkali of Morocco and silver medallist, Ethiopia's Lamecha Girma.
Concerns were however abounded on the country's traditional races after the country missed a gold medal in the event at the World Championships.
The humiliation in 3000m steeplechase, for instance, had started at the 2020 Tokyo Olympics, and devout enthusiasts in Kenya had pegged their hopes on an expected comeback at the World Championships at the Hayward Field in Eugene (Oregon), USA, especially after the country's athletics federation (Athletics Kenya) named the team that was charged with carrying the hopes of an expectant nation.
But Faith Kipyegon's race to victory recharged hopes of prospects in the women's 1500m. Kipyegon had won the title in 2017 but lost to Sifan Hassan of the Netherlands in 2019.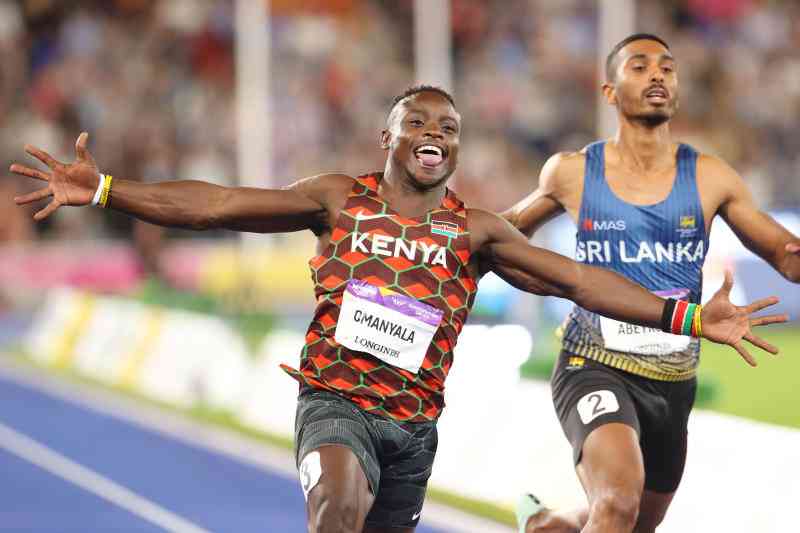 At the Commonwealth Games in Birmingham in August, Kenya harvested 21 medals; six gold, five silver and 10 bronze, with athletics forming the country's major harvest during the Club Games, save for a bronze from powerlifting courtesy of Hellen Wawira.
Clean podium sweeps in road and track races lit up the athletics scene in 2022.
For example, Kenyan women delivered a fashionable performance on September 3 to catalog a clean podium sweep in the 10km race at the 2022 Birell Prague Grand Prix.
Former World Cross Country champion Irene Cheptai led her countrywomen Jesca Jelangat and Faith Cherono to a 1-2-3 finish in the race.
Cheptai, who won a 10,000m silver medal for Kenya at the 2022 World Championship crossed the finish line in a 30:16.00 personal best to claim the title.
Another clean podium sweep for Kenya was produced at the Summer Deaflympics Games in Caxias Do Sul, Brazil after record holder Simon Cherono Kibai led Kenya to a 1-2-3 finish as he defended his men's 10,000m title in May.
"I was well prepared for a win in the race, and I am glad that I led my compatriots to a podium sweep," Kibai said.
The 2022 clean podium sweep by Kenya was a replica of the 2017 Deaflympics performance in Samsun Turkey, where Kibai had also led compatriots Daniel Kitum and Peter Toroitich in claiming all the three medals.
Olympic bronze medallist Benjamin Kigen led Kenyans to a podium sweep in the 3,000m steeplechase at the Paris Diamond League in France.
Olympic and world champion Soufiane El Bakkali from Morocco, who was the race favourite faltered in the first lap as Conseslus Kipruto pulled out.
Kigen chalked up a world lead time of 8:07.12 seconds as Commonwealth Games champion Abraham Kibiwott placed second in 8:09.35.
And at the Venice marathon, Lucy Karimi led a clean podium sweep for Kenyan women when she crossed the finish line first in 2:27.12 followed by Rebecca Chesir Kangogo (2:29.14) and third placed Caroline Jebet Korir who completed the podium in 2:29.46 in the race that became a Kenyan affair.
Karimi launched her decisive kick at 35 km, building up a gap of 18 seconds over Chesir in the marathon.
A leading pack of Rebecca Chesir Kangogo, Siyum Alemayehu, Jifar Fantu Zewude, Caroline Kirui Jebet, Elvanie Nimbona, Amane Gemeda Gobena, and Lucy Karimi went through at 15 km 52:01 and 21 km in 1:13:11 had formed.
But the leaders whittled to five athletes at 30km when Korir, Chesir Kangogo, Jifar, and Karimi pulled away from the rest of the field.
A number of local road races among them the Standard Chartered Nairobi Marathon, Eldoret City Marathon and the inaugural edition of Iten International Marathon happened with a great measure of success, according to enthusiasts.
The doping crisis dimmed the stars of more than 25 athletes this year, placing Kenya under a sharp focus.
"If we are serious in kicking out doping out of Kenya, we have to register all coaches and have the right camps. We have no right camps in Iten, what we have are accommodation centres. How can Adak trace private accommodation centres?" Kipchoge said in Iten on December 18.
Related Topics