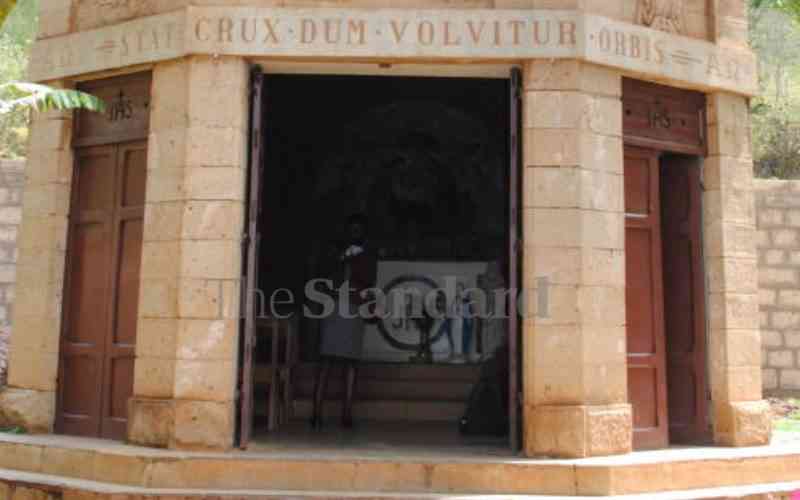 For any incarcerated person, a dash to freedom, however brief, is seen as an act of bravado among fellow inmates.
In Kenya, the most famous attempt to escape was made by the infamous "King'ong'o six" in September 2000. The attempt by the six inmates was thwarted by prison warders who went ahead to bludgeon them to death. The warders were later sentenced to death.
At the height of the Second World War, another escape took place not far from King'ong'o. Camp 354 near Nanyuki was the holding bay for prisoners of war.
Among those who found his way there was Italian POW Felice Benuzzi, a law graduate from the University of Rome and who had volunteered for colonial service in Ethiopia shortly after graduating in 1938. As the British stormed Ethiopia, Benuzzi was among officials who were captured and brought to Nanyuki in 1941.
Life in Nanyuki was said to be boring and uncertain since, unlike a normal prison, there was no definite release date.
However, Benuzzi's brief sighting of Mt Kenya would put him, and two other fellow Italian POWs into history books. Benuzzi was an avid mountaineer, having scaled the Julian Alps several times.
The allure to summit Mt Kenya, which he knew little about, beckoned. "I stood gazing until the vision disappeared among the shifting cloud banks. For hours afterward, I remained spellbound. I had definitely fallen in love," Benuzzi later recounted in his book, No Picnic on Mount Kenya. He devised an escape plan by duplicating the key to the small garden.
He also recruited two others; Giovanni Balleto, a doctor and mountaineer Vincenzo Barsotti, who, had no love for climbing mountains but was said to be a 'mad' man, and "mad people were what was needed."
For 17 days in early 1943, the three scoured the forests and other landscapes around the mountain. They met a "contemptuous" elephant on the way up but escaped unhurt and met at close quarters "the king of the forests of Mount Kenya." While their attempts to summit Batian, the highest peak was thwarted by a storm, they still managed to plant a home and made an Italian flag on Point Lenana.
Unlike other escapees, though, the three had no intention of vanishing into thin air. In fact, they had left a note of goodwill to the officer in charge: "Sir, we have not previously informed you of our intentions, sure you would try to dissuade us. We are leaving the camp and reckon to be back within 14 days." True to their words, they returned to the camp where perplexed authorities reduced their stay to seven days for their "outstanding sporting achievement."
Related Topics