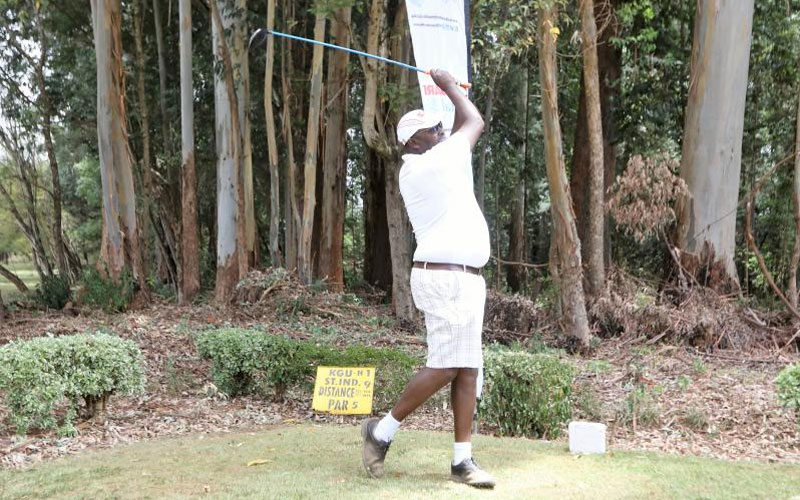 One evening many years ago in Sigona Golf Club, a guest golfer, let's call him Allan, asked his hosts for directions on how to get back to Nairobi.
Allan is a member of Karen Country Club and had been driving past Sigona for many years on his way to his other club, Limuru Country Club. He knew how to get to Sigona Golf Club but was unfamiliar with the underpasses from Sigona that would get him back to the city.
When Allan left the clubhouse that evening, he tried his best to follow the directions given by his hosts. He eventually managed to get to the highway after getting lost once or twice in the labyrinth of dirt roads and underpasses in the area.
Once on the highway, he put his favourite cassette (yes, it was in the era of cassettes) of Koffi Olomide and set out expecting to be home within one hour. Allan was enjoying his drive and lost track of time until he saw lights in the distance. He thought that he was now approaching the Nairobi city centre but there were a few warning bells at the back of his mind.
Then it hit him; he was actually approaching Naivasha town and the lights that he was seeing were those of flower farms. He had been driving in the wrong direction for an hour. He was very far from home.
In as far as the taking care of our environment is concerned, golf clubs have, just like Allan, been going in the wrong direction. Let me explain; a visit to the bushes in the majority of golf courses today, it is common to find discarded plastic bottles. No matter how many dustbins are present on the golf courses, you will still find these plastic bottles lying around.
The most shocking information I came across recently is that all these plastic bottles that I see today will outlive me, my children, grandchildren and my great-grandchildren. They will take an average of 400 years to decompose. Yet, many golfers take a bottle or two of water for every round they play. When we dispose of these bottles, we usually don't think of our contribution to the pollution of our planet.
Just like Allan, a number of golfers are members of more than one club. If one is in bad shape, they can still play golf at their other clubs. Several years ago, the Karen golf course was so dry that the members were playing their rounds on mats.
At that time, Allan must have played more of his golf at Limuru, which used to remain green all year round. Karen has since invested in irrigation for their fairways and the course is usually pristine all year round. The same cannot be said of Limuru Country Club which was so dry earlier this year.
Limuru Country Club has now invested in an irrigation system which is currently under installation. This would have looked superfluous just a few short years ago. Global warming is real and its effects are there for all to see.
Golfers can no longer point fingers at industries in far away countries for all our woes. We must start questioning what we can do as individuals to make things better for our environment.
Muthaiga Golf Club recently banned the use of single-use plastic water bottles and plastic tees on their course. Golfers are now expected to use wooden tees and to carry water in reusable water bottles.
There are many things that can be done in golf clubs to help improve our environment. Unfortunately, if we mess it up, we will not be able to reverse the effects as easily as Allan did when he found himself travelling in the wrong direction.