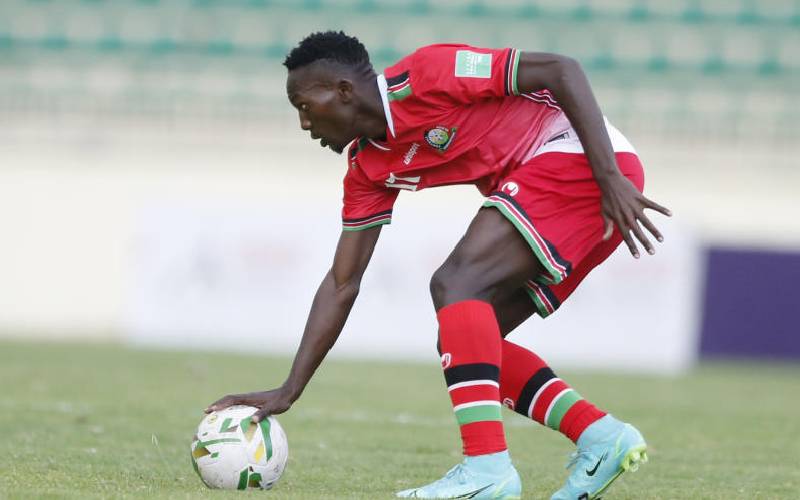 World football governing body, Fifa, finally cracked the whip on Kenya and suspended it from all international football activities indefinitely.
The decision was confirmed by Fifa president Gianni Infantino on Thursday evening.
He cited government interference for the move, meaning that the national teams — Harambee Stars and Harambee Starlets — clubs, referees and players are the biggest casualties.
Article 14, Paragraph 1 (i) and 3 of the Fifa Statutes - as well as Article 16, Paragraph 1 oblige member associations to manage their affairs independently without influence from third parties.
According to Fifa the decision to suspend Kenya was reached after terming the Sports Cabinet Secretary Amina Mohamed's act to disband Football Kenya Federation (FKF) as government interference.
The Sports CS disbanded FKF on November 11, 2021 over allegations of misappropriation of funds and installed a Caretaker Committee to manage football affairs in for a period of six months.
"We had to suspend two of our member associations; Kenya and Zimbabwe both for government interference in their activities of football," said Infantino.
"Both associations are suspended from all football activities with immediate effect. They know what needs to be done for them to be re-admitted or for the suspension to be lifted."
The writing was already on the wall and it was just a matter of time before the Zurich-based body suspended Kenya. It had initially requested the Sports CS to rescind her decision.
But Kenyans will now have to pay the price for the suspension as it will have implications on the development of the game in Kenya.
As per the letter dated February 24 from Fifa secretary general Fatma Samoura to CEO of the disbanded FKF Barry Otieno, Kenya has not only lost all its membership rights, but will also not participate in all Fifa-organised tournaments.
"Consequently, and in accordance with Article 13 of the Fifa Statutes, FKF loses all its membership rights as of February 24, 2022 until further notice. FKF representative and club teams are therefore no longer entitled to take part in international competitions until the suspension is lifted," Samoura wrote.
"This also means that neither the FKF nor any of its members or officials may benefit from any development programmes, courses or training from Fifa and/or CAF."
Apart from Harambee Stars and Harambee Starlets being locked out of the Confederation of African Football (CAF)/Fifa competitions, Kenyan teams have also been barred from competing in age-restricted and international club tournaments.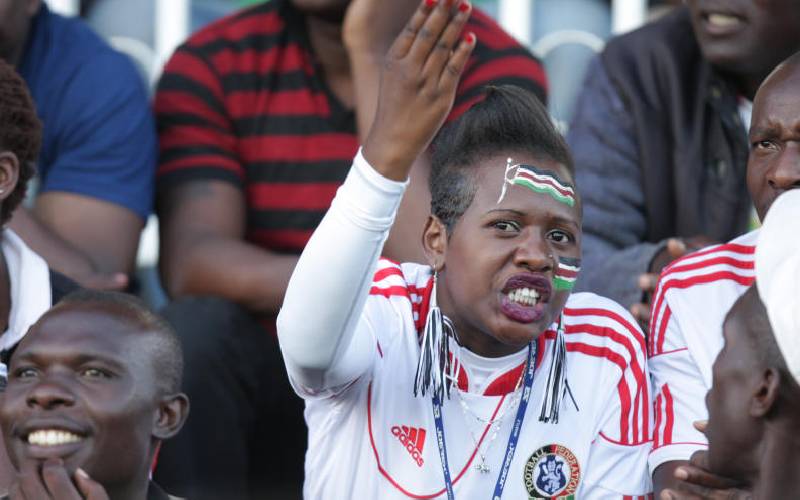 Harambee Stars will not feature in the upcoming 2023 AFCON qualifier, while the winners of this season's FKF Premier League and domestic cup will not participate in both the Champions League and Confederation Cup.
Harambee Starlets were recently omitted from the fixtures of the 2022 African Women's Cup of Nations (AWCON) qualifiers.
Starlets players' dreams of returning to the continental showpiece after their 2016 debut in Cameroon were shattered when CAF rubber-stamped Uganda's Crested Cranes qualification to the finals slated for July in Morocco, at their expense.
Kenya was to face Uganda on February 16 and 22, but the two-legged fixture was cancelled after CAF secretary general Veron Mosengo-Omba received a letter from Barry Otieno claiming that the Kenyan federation is unable to plan and successfully execute any international matches.
Also, Kenya will not participate in the 2022 African U-17 Women's World Cup Qualifying Tournament if the suspension not be lifted early.
During the period of suspension, Kenyan players will not be able to join foreign clubs and both the relegation and promotion in the FKF Premier League will not be recognised by CAF/Fifa.
Furthermore, neither the FKF nor any of its members or officials will benefit from any Fifa or CAF development programmes, courses or training.
FKF will not receive any funding or support from both Fifa and CAF.
But the situation could be worse as Fifa may not recognise any FKF constitutional changes and the elections to be conducted by the Caretaker Committee.
This could change if a Normalisation Committee with the blessings of the two global bodies is formed before the polls.
While Fifa has said it does not condone corruption as is willing to work closely with the Kenyan authorities, questions have been raised on why it reacts very fast to protect member associations whenever a government has questions.
But going by the last paragraph in Samoura's letter to Barry Otieno regarding the situation of Kenyan football, Fifa will not interfere with the ongoing investigations.
"Finally, notwithstanding this suspension imposed on the FKF and in line with Fifa zero-tolerance policy towards corruption and any other unethical conduct, Fifa reiterates its commitment to cooperating with any ongoing investigations regarding FKF officials.
"Fifa will therefore remain at the disposal of the national authorities during the suspension period," said Samoura.