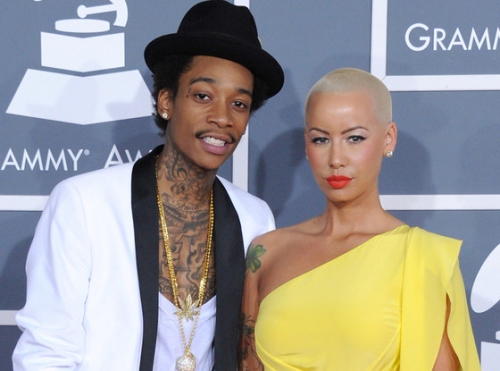 Rapper Wiz Khalifa seems to be enhancing his image after he announced his desire to get custody of his son, Sebastian, with ex-wife, Amber Rose.
According to TMZ, Khalifa is set to offer photo evidence of Amber Rose's house, being too dirty and unsafe for their toddler. One of the images shows dog poop strewn across a backyard patio. One of the complaints from Wiz's camp is Amber's dog eats its own feces and then licks Sebastian's face.
Amber however replied to his trash talk and calling her a bad mother on Instagram saying, "One thing I'm not going to do is live my life as a double standard, but what I will do is support my son and love my family #HowToBeABadBitch #FrecklesonFleek#IndependentMom #BashisMyLife #StopWithTheLies#MomsGottaWorkToo #MILF."
Amber has also been seen on Twitter wars with Khloe Kardashian regarding her sister Kylie Jenner dating rapper Tyga.
Photo: www.eonline.com
Related Topics