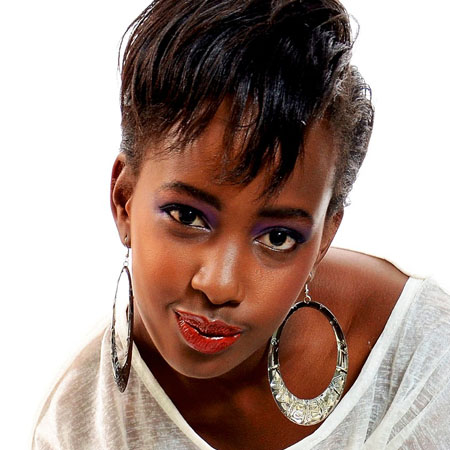 By Sheila Kimani (@sheilakimm) and Ngari Gichuki
Popular Rapper Wangechi whose feature in the "Ligi soo remix", and recent single "Attention shopper" left many impressed by her rapping skills was involved in a gruesome accident on Saturday night alongside two of her close friends Tiona and Tewa.
The friends who were on their way to an undisclosed location are believed to have suffered a tire burst when the accident happened. The result was so severe that the car they were in was left a mangled wreck as they were rushed to Nairobi Hospital for care and treatment.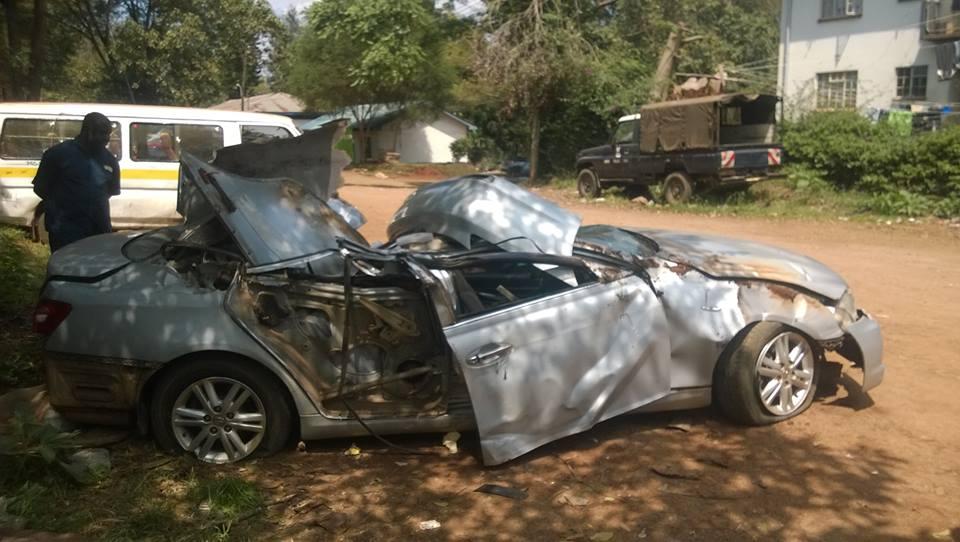 The car Wangechi and her friends were in Photo: Twitter
While at the hospital the ladies who were in critical condition were taken into the Intensive Care Unit for treatment where one of them Tionna Lyssa succumbed to her injuries. Tiona, who was in her early 20s and is believed to have been the only surviving member of her family after her parents passed on.
In regards to Wangechi and Tewa, their producer Kevin Provoke made it clear on his social media pages that Wangechi was out of ICU and Tewa was still recuperating.
@kevinprovoke, Wangechi better now...talked to her #pray4wangechi he said.
Sadly, some social media users seem to have received some random piece of misguided information claiming that Wangechi had passed. This message caught wind and spread fast but some credible sources, including Rabbit Kaka Sungura a fellow rapper came out to strongly deny the rumors saying.
@RabbitTheKing Kindly STOP spreading wrong news. Wangechi is still in hospital and not dead as most are saying. Kindly retweet for clarity & Pray for her.
For now, what fans, friends and family can do is Pray for Tewa and Wangechi both of who are recuperating.
Celebrities have come urging their fans to pray for the young ladies and we can only hope for their quick recovery.
?@MrSeed_Muzik: Wangechi is healed in jesus name... n am really praying for her...let's all pray for her please
@djandie254: Quick & swift recovery to Wangechi.. #PrayForWangechi
@antoneosoul: RIP Tionna. I pray wangechi gets out of ICU and back to normal... life is fragile
@xtiandela: UPDATE: Wangechi is out of surgery. Broke a couple of ribs, her arm and leg. Still in the ICU #AmPrayingForWangechi
@AvrilKenya: Praying for Wangechi #PrayForWangechi
@DJSADIC: Praying For Wangechi.
@cremedj: Lets all stand together in prayer for Wangechi. Pray without ceasing #PrayForWangechi
Related Topics