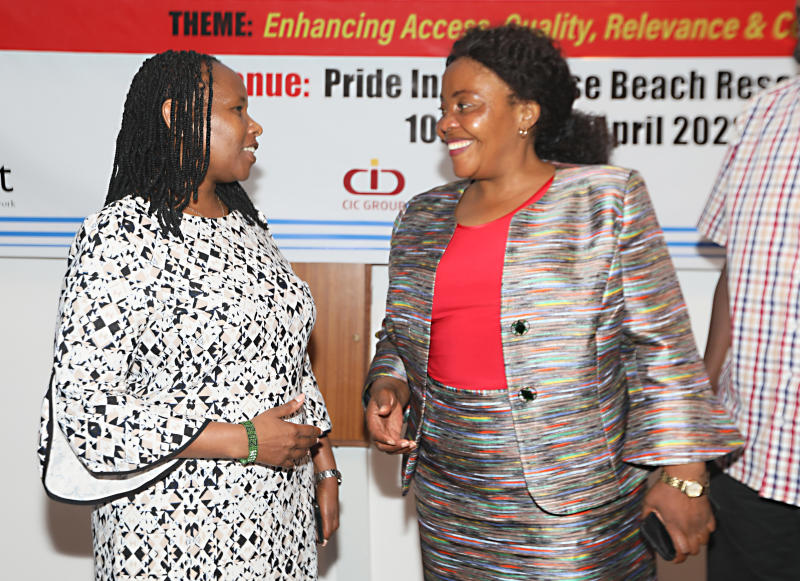 Relocation of the Kenya Technical Training College (KTTC) from the upmarket Gigiri in Nairobi to Ngong' will not disrupt its operations, a principal secretary has said.
Vocational and Technical Training PS Margaret Mwakima said the relocation of KTTC to pave way for establishment of an exclusive diplomatic enclave will be done in a three-year phased plan to ensure smooth transition for technical trainers.
The Government is set to build a modern college at a cost of Sh4.5 billion, Dr Mwakima said.
Speaking yesterday when she closed a five-day capacity building workshop for Technical and Vocational Education and Training (Tvet) principals, deputy principals, directors, industrial liaison and quality assurance officers, Dr Mwakima said the Ministry of Education was in the process of acquiring a title deed for 100 acres identified for the new KTTC site.
"I urge you to support the relocation of KTTC from Gigiri to Ngong'. We will have a state-of-the-art institution. It will be built in phases and training programmes will not be interfered with," she assured.
"Kenya is a party to the signatories to the Vienna Convention which requires nations to identify an area with proper security, good infrastructure without traffic jams and with proper set up to be reserved for diplomatic missions," she explained.
She said Gigiri has been reserved for the United Nations Environment Programme (Unep) and United Nations Human Settlement, US Embassy and other diplomatic missions and hence KTTC has to be moved from the area.
Kenya Association of Technical Training Institutions (Katti) chairperson, Glory Mutungi, said Tvet institutions require qualified internal auditors, finance and human resource officers to avoid audit queries.
Ms Mutungi also said the institutions require quality assurance officers, adding that the structures will help the state department of vocational and technical training to grow.
"There is urgent need for structures in Tvet institutions. We are happy that you have given us an assurance that this is being worked out. The only way for this department to grow is to have structures in place. Our prayer is that we will one day have our own ministry," said Ms Mutungi.
Dr Mwakima asked technical institutions to partner with private firms and establish industries and other projects as part of public-private partnership initiatives to generate their own incomes.
The PS said principals of technical institutions are allowed by law to seek partnerships and mobilise funds within the law.
"You should start income-generating activities. Some Tvet institutions have large tracts of land and can create industries through partnerships. There is a lot of goodwill," she noted.
She said despite stalled career progression for the past four years for technical trainers after their transfer from the Teachers Service Commission (TSC) to the Public Service Commission (PSC), there is now stability in the institutions.
She further promised to engage the PSC on Tuesday next week to resolve the issues that stalled the career growth for the technical tutors, who were moved in July 2018.