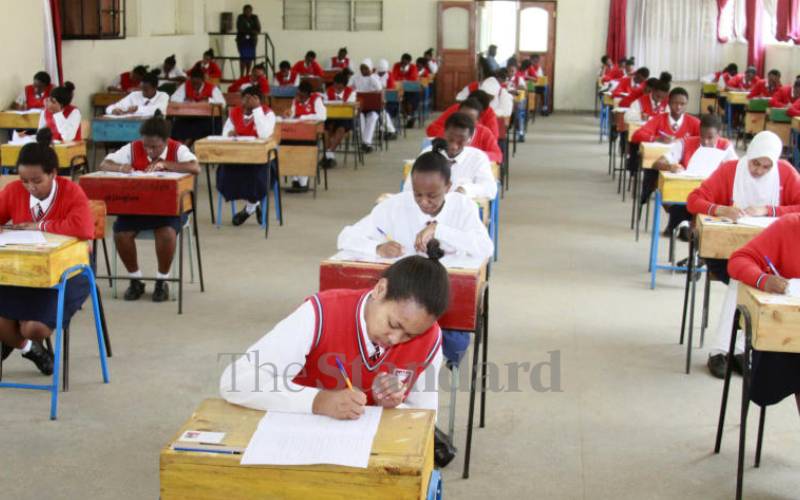 Time is running out for the more than 800, 000 KCSE candidates sitting the examination to select courses they wish to study in universities and colleges.
Kenya Universities and Colleges Central Placement Service (KUCCPS) has set April 1, as the last day that all the candidates have to submit their degree and college selection details to the government.
KUCCPS Chief Executive Officer Dr Mercy Wahome has urged school principals to ensure all their candidates' choices of various degrees, diplomas or certificate courses are uploaded onto the agency's system.
In an interview, Dr Wahome said more than half of the schools had by last week, uploaded the course application forms that students filled out before the exams began.
She noted that students will be given an opportunity to revise the courses once the results were released.
"We have vacancies in both government and private institutions for all the candidates sitting the exams. We do not have a shortage of colleges, universities," she said.
It is a requirement for all candidates sitting Form Four examinations to apply to KUCCPS for courses they wish to study in universities and middle-level colleges.
Secondary schools' principals are expected to compile the students' choices for degree, diploma, certificate and artisan courses and submit them to the placement agency through an online portal.
All schools are therefore supposed to create an account, where principals apply for students' placement to universities or colleges. Only the principal can submit the school applications and not individual students.
Last year, out of the 10,437 schools that presented candidates to the 2020 national examination, only 2,505 helped their students to make course applications.
This means that some 8,000 high school principals killed the dreams of their students by not submitting their applications to the national placement agency. Consequently, 579,842 candidates, who had paid the requisite fees of Sh500 were left out.
During the process, all students have a total of 18 choices when making applications. Out of these, six options were for degree courses, four for diploma programmes and a similar number for craft certificates options.
Another four options are available for artisan certificate courses.
The minimum university entry grade is C plus and C minus for diploma programmes.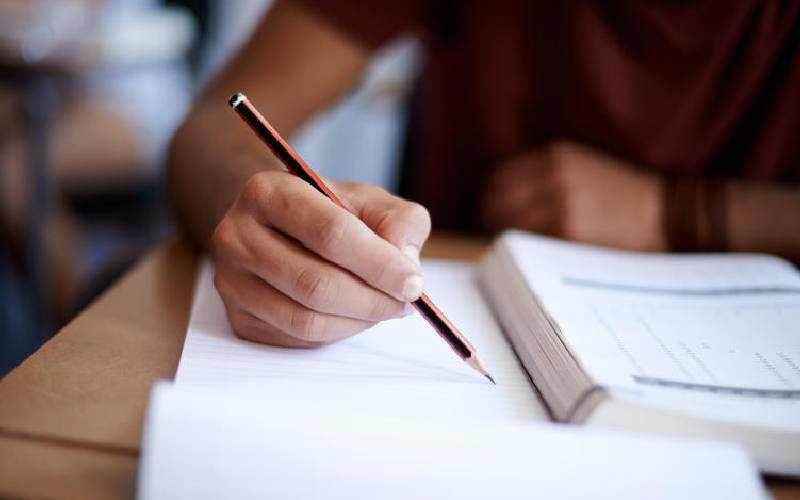 Upon receiving candidates' applications, KUCCPS allows the applicants, after the KCSE results are released, to make changes to the lists (first revision of choices).
KUCCPS then undertakes the placement by considering the applicants' priorities, performance (merit) and the capacities available in each programme as submitted by the universities.
Dr Wahome said the majority of students are unaware of the opportunities provided by the government in colleges and universities.
Careful thought
"We are determined to help students make the right selection of courses that will help them in their careers," said Dr Wahome.
She encouraged students to change their attitude towards technical courses such as agriculture, which are aligned to the government's Big Four agenda.
Dr Wahome said the majority of applications received by KUCCPS are for medicine, nursing and engineering courses.
"So far, we have received about 50,000 applications for nursing and medicine and over 5,000 for engineering courses. We are encouraging students to think of other courses since the world is changing," she said.
She urged students, with the help of their career teachers, to continue filing their applications in the KUCCPS system.
And during the applications, Dr Wahome cautioned students against selecting prime courses, citing this may be detrimental to their choices.
She explained that during applications, students only take seriously their first three courses, but pick any other courses for the remaining slots without careful thought.
"This is dangerous because the first selected courses are often competitive and once they miss out on those ones, they end up getting the other choices, which they picked just for the sake of filling up spaces," said Dr Wahome.
She said submitting engineering courses across all the four choices, or going for medicine as choice one followed by nursing, engineering and architecture means if a candidate misses the first choice, they are likely to miss the rest.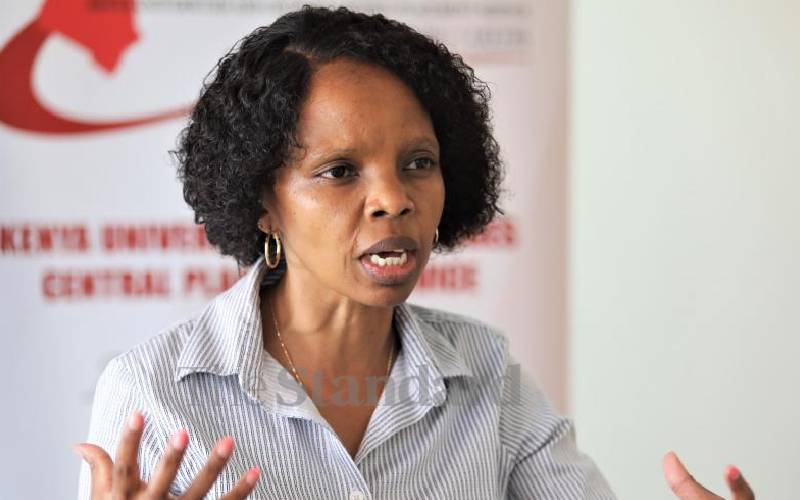 Dr Wahome also said that in most cases, students fail to take into account the relative performance of candidates in their year when comparing their cluster weights with previous cut-off points.
During placement, Dr Wahome said that KUCCPS compares students' scores against the overall performance and this is what gives the weighted cluster point.
She explained that students' choice plays a key role in placement and noted that candidates are given priority based on what they ranked as first options.
"Even if you score an A, but you missed on your first choice, you cannot be given priority over someone, who made your second choice their first option," said Dr Wahome.
Last year, nearly 500,000 students, who sat the KCSE examination were not placed in any course. Only 271,762 candidates managed to secure degree, diploma and certificate courses.
This means that out of the 737,527 candidates, who sat the 2020 national examination, 465,765 could not be accounted for as they were not placed at all.
A total of 134,690 were placed to pursue degree programmes across the 70 public and private universities.
Another 137,072 were enrolled in the Technical and Vocational Education Training (TVET) institutions.
Universities and TVETs declared a total capacity of 475,385, yet only 271,762 students were placed.