Coast Utalii college almost complete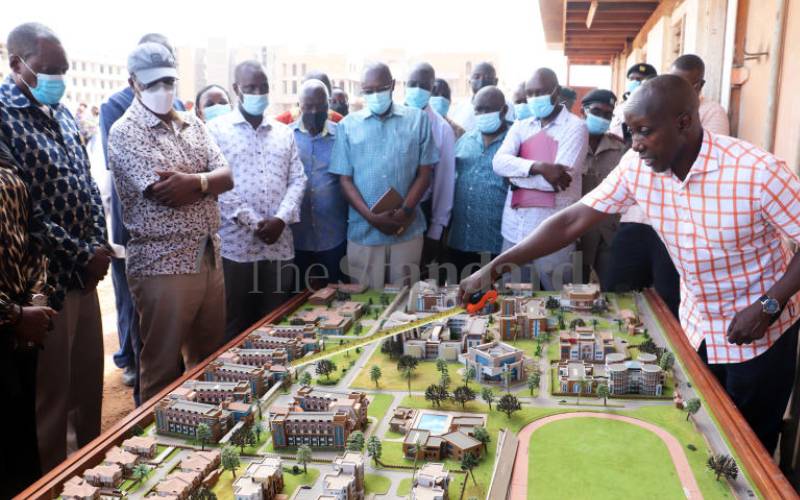 The construction of phase one of the Sh4.9 billion Ronald Ngala Utalii College in Kilifi county is nearing completion.
The first phase of the project, funded by the State through the Tourism Fund, includes administration and tuition blocks, hostels, staff quarters and dining hall.
The iconic college, which is among national government flagship projects, is set to admit the first intake of students to train in the hospitality industry in September this year.
The National Development Implementation Technical Committee (NDITC) expressed its satisfaction with the construction progress during the inspection of the project on Wednesday.
Chairman of the committee, Dr Karanja Kibicho, who is also Principal Secretary for Interior, said the college would contribute to the promotion of tourism.
Kibicho said the institution, which will complement the Kenya Utalii College in Nairobi, will also offer maritime courses.
"The initial estimated cost of the project was Sh9 billion but was scaled down after some structures were withdrawn from the original design up to Sh4.9 billion," he said.
The NDITC was on an extensive two days inspection of national government mega projects in Mombasa, Kilifi and Kwale Counties.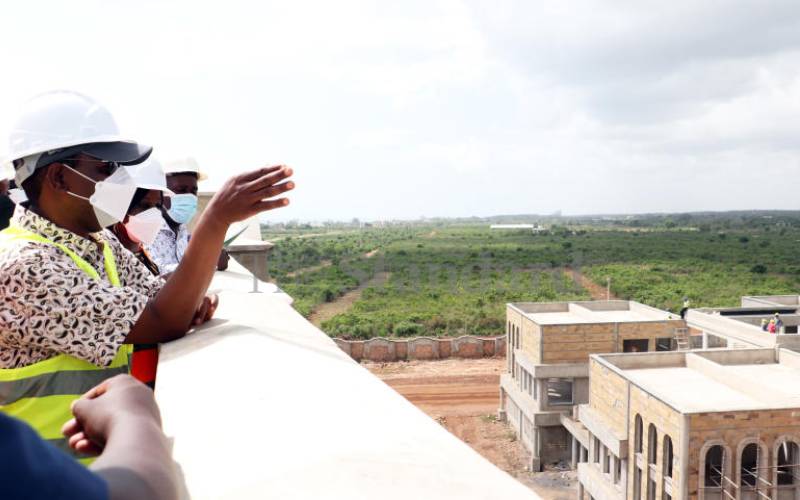 Kibicho was accompanied by 10 Permanent Secretaries, among them Tourism PS Zeinab Hussein.
The college, sitting on 59 acres of land, whose construction started in 2013 was set to be completed in June 2019.
However, its completion has not met the set deadline due to several factors including delays of funds from the National Treasury and Covid-19 pandemic.
"The purpose of our visit is to familiarize ourselves with the progress and challenges of the ongoing critical projects in the coastal region," said Kibicho.
The committee also visited the new Mama Ngina Girls High School, which is under construction at Shimo la Tewa and is set to admit 1,000 students next year.
The prestigious school, whose construction works started in October 2019 on 10 acres of land, will replace the old one in Mombasa Island located on less than an acre of land.
The National Government provided both the funds and land to relocate the only national girls boarding school in the coastal city of Mombasa, with an initial budget of Sh200 million.
The committee also visited the newly constructed Fort Jesus Museum Recreational Park and Liwatoni Foot Bridge.