Mukhwana: Quality Authority is still under Education ministry, not KDF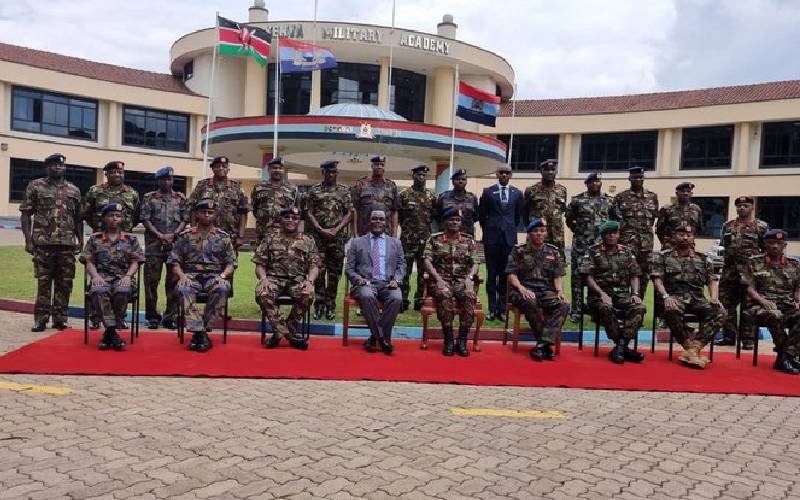 The Kenya National Quality Authority has dismissed claims that it has been placed under the Interior ministry.
Director-General Dr Juma Mukhwana said the authority is still under the Education ministry.
"KNQA would like to re-affirm to the public that we are still under the Ministry of Education and we shall ensure only genuine and quality qualifications are used in the Kenyan public service. The information going around that KNQA is under the Ministry of Defence should be treated as false and misleading," Mukhwana said.
His sentiments come after reports indicated the authority had been placed under the KDF.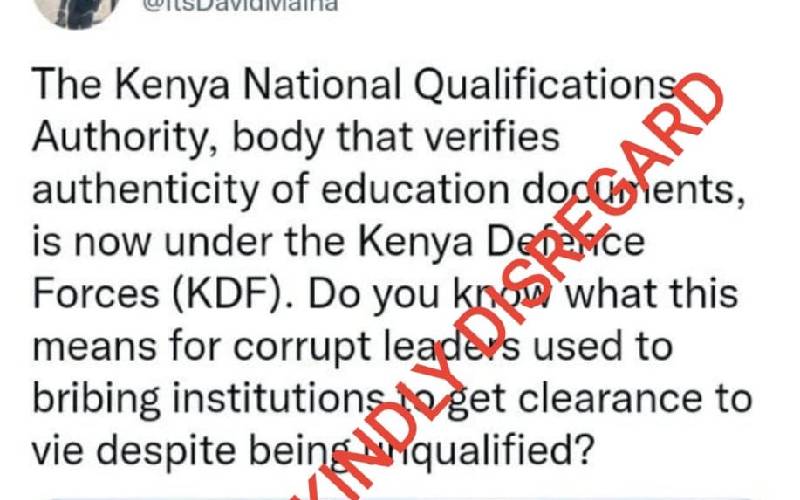 According to some blogs seen by The Standard, the move was aimed at weeding out corrupt political leaders.
The reports came out after Mukhwana met the Vice-Chancellor of the National Defence University of Kenya, Lieutenant General Jonah Mwangi, in Nakuru.
While meeting at the Military Academy they discussed the framework on matters regarding KNQA requirements and agreed to establish qualifications that will transform the economy.
While dismissing the reports of the handover, Mukhwana said the Authority will continue to discharge its mandate as provided in law.
The authority was set up in 2015 to coordinate and harmonise education, training, assessment, and quality assurance of all qualifications awarded in the country to improve quality and international comparability.
The Authority oversees and regulates the work of the Basic, TVET, and University education sectors.
It works closely with the Commission for University education (CUE), The Technical and Vocational Education and Training Authority (TVETA), the Kenya National Examinations Council (KNEC), and the Kenya Accountants and Secretaries National Examinations Board (KASNEB).
Universities, TVET institutions, local and international assessment and examination bodies, professional agencies, and other organisations within the sector are also among the institutions the authority works with.
According to Mukhwana, the Authority is developing a database of all qualifications attained in Kenya and brought into the country from foreign training institutions, recognising and awarding certification for prior learning and facilitating credit accumulation and transfer at all levels of the education system.