Learning disabilities in children: This is what you need to know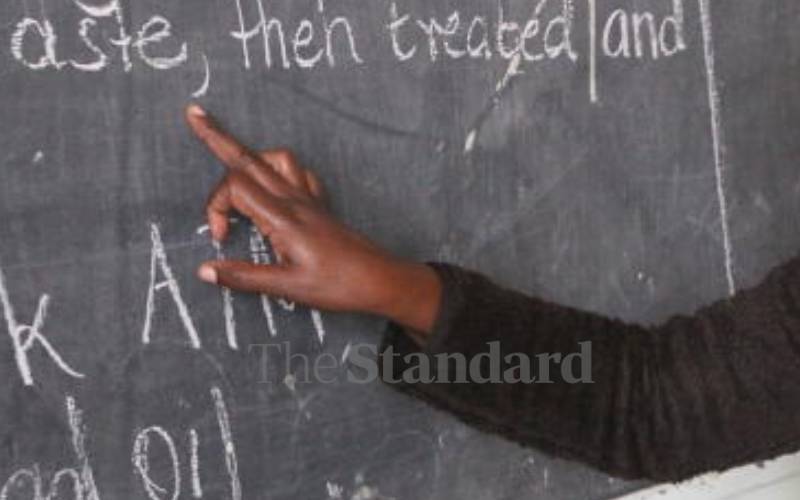 Parents need to come to terms with the fact that their children learn at different speeds from others. For a child unable to keep up with peers, it is important to find out why and how to help.
Learning disabilities describe a range of learning and thinking differences that can affect the way the brain takes in, uses, stores, and sends out information. Some children have specific learning disabilities (also known as LDs), such as reading, or math limitations. Others may have conditions that affect learning like attention deficit, or hyperactivity disorder (ADHD) and children can have more than one disability.
There are many reasons why a child may have difficulties to learn, including childhood illnesses such as meningitis, poor growth in the uterus, exposure to the mother to alcohol and other drugs during pregnancy, premature birth and very low birth weight. Psychological trauma or abuse in early childhood may affect brain development and increase the risk of learning disorders. Head injuries as well as nervous system infections play a role in the development of learning disorders.
Although learning and thinking differences may not always be obvious, there are signs that signal the need for help for a child. For pre-school children, delayed language development or speech difficulties after the age of two and a half should be discussed with the doctor. By three years, a child should express themselves in a manner understood by adults. From five, a child should be able to button clothing, use scissors and hop. They should be able to copy a circle, square or triangle. A struggle with these tasks shows the child is having trouble with coordination. Between three to five years of age, a child should be able to sit still and listen to a short story.
School-aged children and teens with learning disabilities will experience trouble in understanding verbal directions, staying organised at home and school, absorbing facts and remembering information. Reading, spelling or sounding words becomes challenging. Solving math calculations and word problems, concentration and completion of school work, self-expression through speech or writing also proves difficult.
Unfortunately, there is no "cure" for disabilities. Special education programmes can help children cope and compensate for these disorders, but the disability will last a lifetime.
A parent noticing a learning difficulty should liaise with the teacher and doctor to seek assistance. A pediatrician can evaluate developmental delays and other conditions that may be contributing to learning difficulties. They can also refer the parent to specialists in neurodevelopmental disabilities, developmental and behavioural pediatrics, child neurology or child psychology. Special needs teachers can perform screening or evaluation tests to identify problems and determine early interventions.
For a child diagnosed with disability, it pays to focus on the child's strengths and help him or her to develop and learn to use them. Praise for the child reaching a milestone will go a long way in building confidence. There is a need for the child to develop social and emotional skills to prevent withdrawal, or anger.
Provision of parental love and support, while acknowledging that learning is hard because a child learns in a different way, sends a positive message. Parents are encouraged to find clubs, teams and other activities that focus on friendship, fun and confidence building.
Support groups for both the parents and children help better understand their situation. With the right support, children who learn and think differently can thrive and grow into adults who contribute immensely to society.
Lucy Simiyu is a psychologist, Crawford International School